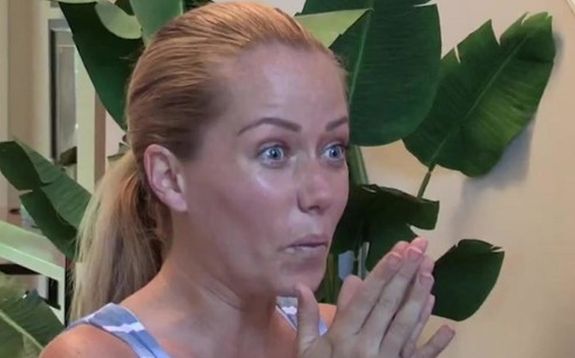 Get your bottles of booze out! It's time for another episode of Kendra On Top!
The episode starts out with Kendra, Hank, GrandDude and his wife Amy sitting around the breakfast table while Kendra regales Amy with stories of meeting a psychic. She tells the group that she was a princess in a past life, and that Hank was one of her male servants.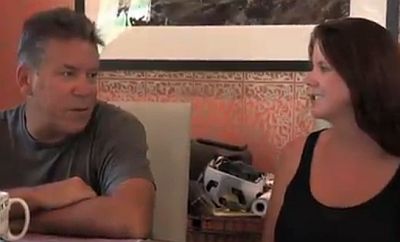 So…nothing has changed?
The phone just happens to ring at that moment, and it's Kendra's brother Colin. He wants to know if Kendra will come down to help him clean out MomMom's house. (As you may recall, Kendra's grandmother MomMom passed away a few episodes ago.)
Kendra agrees to go help, which makes GrandDude a little sad. GrandDude hasn't seen or talked to his son Colin in years because Colin's mother Parti Patti "poisoned him" against his father.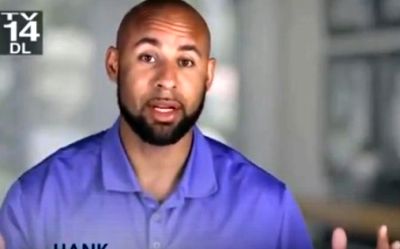 Later, GrandDude and Hank go out on a boy's day, and Hank is just thrilled that he actually gets to be on camera for once. With GrandDude and Hank out of the house, though, that leaves Kendra to babysit Amy (and maybe even her own kids!) Hide the booze, Kendra!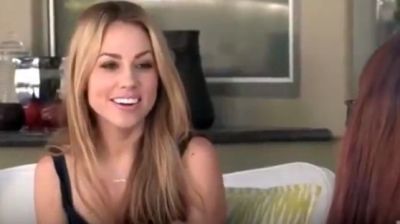 Luckily Kendra's trusty pal Jessica comes over to run interference. Jessica decides to invite Amy along on their girls' night they are planning for later than night. (Hey, it's been about two days since they've gone out! They need a break, guys!)  Kendra is less than thrilled.
That night at the bar, Amy tells the girls that she has had sex with GrandDude on a surf board and that they live in a clothing-optional resort.
Ew.Ew.Ew.Ew.Ew.
"Amy's pretty wild ya know," Kendra says. "She might be wilder than I am."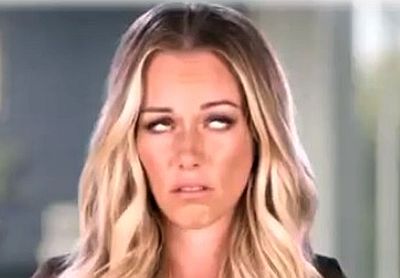 Speaking of wild, Amy decides to pull her breasts out in the bar and show the girls her nipple rings (as you do). She also informs us that GrandDude loves them. Kendra is not pleased to be hearing all of this.
"This is my dad's wife. Eww," Kendra says.
We agree, Kendra. We agree.
Later, it is revealed why Hank and GrandDude went out together on a secret mission. Hank has decided to surprise Kendra with a gift. He's giving her an RV! Now she will finally have a place to bring the men she's pretending to have affairs with!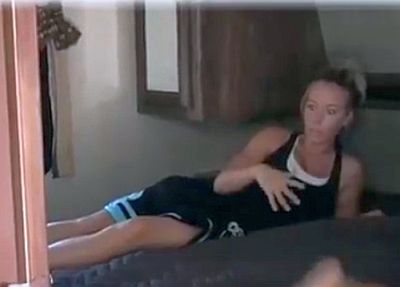 "This is way cooler than the house," Little Hank says.
Um…probably because it's not filled with trash.
Later, Kendra and Jessica, head down to San Diego to help Colin clear out MomMom's house. Kendra and Colin are reminiscing about old times with MomMom. It is very sweet.
"We were so lucky," Kendra says. "Not a lot of people get to have their grandparents around like that."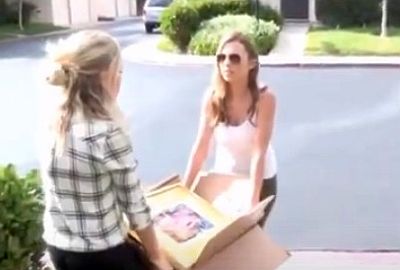 Kendra said even though she has been fighting with Patti for years, MomMom never chose sides.
"She chose love," Kendra said.
It's a very sweet scene…until you realize that Kendra literally took a camera crew along to film her as she cleared out her deceased grandma's house.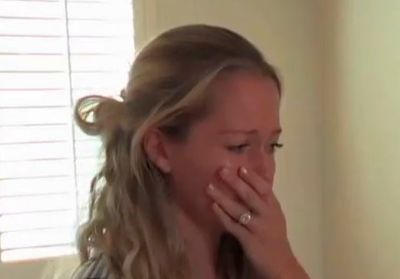 Then, Kendra makes a shocking discovery. Along with MomMom's stuff is some of Parti Patti's things. Apparently Patti took the pictures of her daughter and grandchildren down off of her walls and dumped them at MomMom's.
Then all of a sudden, Parti Patti is on the scene…and she's pissed. (Patti lives next door to MomMom's house so she no doubt saw Kendra & Co. arrive.)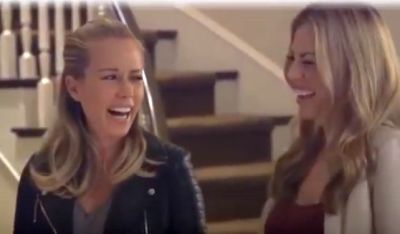 "What is she doing in the house?" Patti says when she sees Kendra.
Patti is especially worried about where MomMom's stuff is going. It's no surprise that Patti is concerned as to where all the loot is. She knows that she can totally make a killing selling MomMom's stuff on eBay!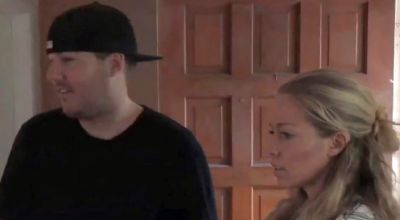 Later, Kendra decides to try to talk Colin into seeing GrandDude but he's still brainwashed by Parti Patti.
Next Friday on the season finale, Kendra may be getting Parti Patti, Colin, and GrandDude all in the same room.
Let's hope that WEtv has also arranged to have medics on standby!
To read our previous recap of 'Kendra On Top,' click here!
(Photos: WEtv)