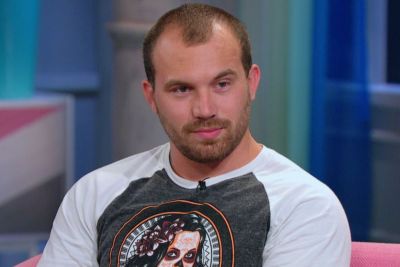 Adam Lind says he has big plans for the rest of the year, but before he could reveal what those plans are, he seemed to want to make amends with his past.
On Wednesday, Adam posted a long-winded confessional on his personal Facebook page that talked about his regrets about everything from what type of father he's been to his kids, to the way he wasted his 'Teen Mom 2' earnings. He also praised his girlfriend, Stasia Huber, for the positive effect she's had on his life, despite the fact that he admittedly hasn't been a model boyfriend to her.
"[Stasia] has saved my life more than once … Mentally and yup … Physically too," Adam wrote. (He did not, however, elaborate on his near-death experience). "For all the stupid mistakes I've done and caused I don't even deserve her… I've cheated … I've lied … I've hid things from her that should've been told…"
Adam also revealed that he's squandered a lot of the money he's made during his time on MTV. (You may remember that a while back Adam revealed just how much he and the other cast members have made for appearing on the show…and it's a lot!)
"I haven't exactly lived a normal life from the age of 16-25," Adam wrote. "I've been handed 100s of thousands of dollars and blown it. Could've been a better father and friend and man… But ya know what… It's made me who I am today."
The post (which The Ashley has condensed down), also included Adam's plans for himself and his daughters, Aubree and Paislee.
"I don't do much anymore but gym, work and focus on getting custody of Aubree so she can finally be with her sister and myself," Adam wrote. "Stasia has been through it all with me. She loves my children and they love her. Big things coming in the rest of 2016 …"
We will get to see at least some of those "big things" play out on 'Teen Mom 2,' as it appears that Adam will be joining in on the upcoming season of the show, despite his past claims that he was leaving 'Teen Mom 2.'
(Photo: MTV)