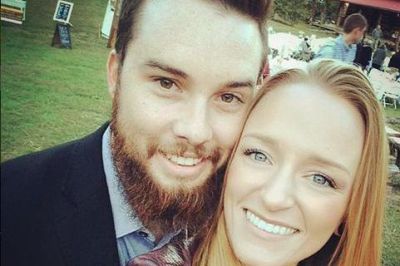 Oops!
The photographer that will be shooting the wedding of Teen Mom OG stars Maci Bookout and Taylor McKinney just made a big blunder: she accidentally revealed the date and location of the wedding before Maci and Taylor did!
Although Maci has stated that she and Taylor plan to get hitched in early October, she had not revealed the actual date or the location of the wedding. (She did recently say, though, that she would be having a destination wedding.) The couple has basically stayed mum on the rest of the wedding details (except to let fans know that the festivities would be filmed for 'Teen Mom OG').
Unfortunately for Maci and Taylor, the photographer they used to take their maternity photos, whom Maci has repeatedly stated will also be photographing their wedding, inadvertently exposed Maci's wedding date and location via several posts to social media and her official website.
Apparently, the photographer was booked to photograph another wedding on October 8, 2016, but eventually cancelled on that couple to photograph the wedding of a "high profile" past client whose wedding would be on national TV. The bride who was cancelled on was not happy, and wrote lengthy posts on Facebook and Reddit to describe what happened between her and the photographer. (It's basically a "she said/she said" between the other bride and the photographer, so the true story of what happened is sort of unknown). The photographer later confirmed that the "high profile" past client was, indeed, Maci.
The disgruntled bride's wedding is scheduled for October 8, and according to the photographer, it is the same date as Maci's. In addition, the photographer's website states that she will be shooting on location in Tallahassee, Florida, from October 7-9. This proves that the "destination" of Maci and Taylor's wedding will be Florida!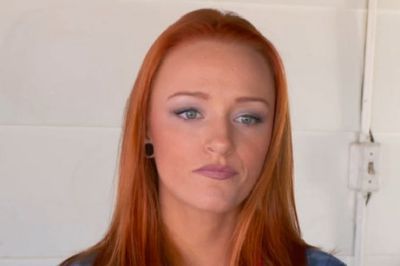 While there doesn't appear to be any connection between Maci and Taylor and Tallahassee (that The Ashley can find, anyway), the city does offer some amazing wedding venue options, including Southern plantations, beautiful hotels and outdoor venues.
Before the wedding, though, Maci and Taylor will welcome their son Maverick. Maci is currently nine months pregnant and will be giving birth very soon.
As The Ashley has previously reported, Maci and Taylor will be sharing their wedding month with Teen Mom 2 couple Chelsea Houska and Cole DeBoer, who are getting hitched in South Dakota in early October. Maci's 'Teen Mom OG' co-stars Amber Portwood and Matt Baier have also stated that they plan to get married this October.
(The Ashley would like to give a special shout out to a few eagle-eyed fans who discovered the wedding date/location exposure! The Ashley can not take credit for this one!)
(Photos: Instagram, MTV)