TLC is milking the catfishing of Sister Wives star Meri Brown for all it's worth– and now the network is bringing in the ultimate authority in Internet identity shadiness– Catfish star Nev Schulman.
The network has announced that Nev will join Meri on a one-hour special airing Sunday night to discuss her infamous online affair with a person she believed to be a man. (As we all now know, that person turned out to be a woman.) During the "Catching the Catfisher" special, Meri reveals how the woman was able to make Meri believe that she was speaking to the man of her dreams.
"He and I started talking over the phone," Meri says in the preview clip of the special. "It sounded like a guy with a Southern accent…It was easy to connect with him because there was so much in common. Looking back on it now, it's easy to see why there was so much in common."
Meri goes on to say that she and the "man" made arrangements to meet up several times, but each time she was cancelled on, except for one time when the "man" sent his gal pal Lindsay in his place. (By the way, that meet-up took place at Disneyland, and there are photos from that day.)
"I was not comfortable around her," Meri says. "I just got the creeps from her. But I'm sitting here trying to be nice to her, because this is a friend of his."
Meri later discovered that "Lindsay" was actually the woman behind the catfishing, and that the man she was talking to never actually existed.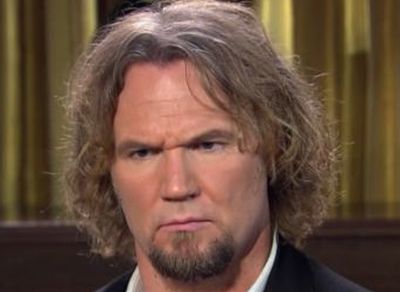 Nev is not featured in the preview clip; however, Meri indicated on her Twitter account that he would have a part in "Catching the Catfisher." In addition to Nev, the special will also feature catfishing experts to discuss how something like this can happen.
The "Catching the Catfisher" special airs Sunday night after 'Sister Wives' on TLC. To read more about Meri's catfishing scandal, click here!
To watch a preview of the special, click here!
(Photos: TLC, MTV)