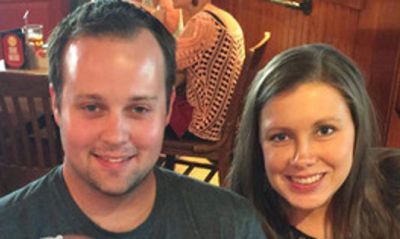 It's been a few months since Josh Duggar returned home from rehab, after spending months away from his wife Anna and their four kids. The disgraced 19 Kids & Counting star has done his best to keep a low profile since being sprung from the 'hab, but yesterday Josh broke his silence by releasing a joint statement with Anna on the Duggar family website.
In the statement, Josh and Anna revealed that they are still struggling in their marriage, nearly a year after Josh admitted to being unfaithful to Anna. (He was caught trolling for chicks on dating sites and later admitted to having an addiction to p0rn.)
"It isn't easy and some days are very difficult," Josh and Anna wrote in a statement regarding their marriage. "It is a long road to rebuild trust and a truly healthy relationship. We are very thankful for God's forgiveness, grace and help, as it is our strength and guide to rebuilding our lives. As the future unfolds, we are taking one day at a time and we are grateful for your continued prayers for both of us and our sweet children."
Josh and Anna said that they are seeking professional help for their marriage. (They needed to call in the big guns to handle this mess! It's good to know that Josh and Anna aren't relying on just ol' Jim Bob and Michelle to give them marriage advice!)
"Since the residential treatment program ended, we have been working with a professional marriage and family counselor to take important steps toward healing," the couple's statement reads.
At this point, it is not yet known what Josh's next move will be. According to TLC, he will not be featured on his siblings' new reality show, Jill & Jessa: Counting On, and he has not revealed what he will do for a living, now that he is no longer working for the Family Research Council. (He resigned in May 2015 after news of his molestation scandal broke.) He was, however, recently spotted selling a used car on the side of the road near the Duggar compound.
According to a recent In Touch Weekly story, though, life is very different for Josh, post-scandal(s).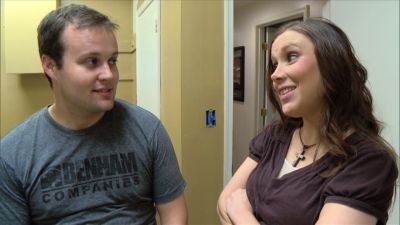 "He isn't allowed to have [a smartphone]," a source close to the Duggars reportedly told the magazine recently. "He has a little phone with a tiny screen and he can't send or receive picture messages on it."
Josh has not used his social media accounts since he has returned home from rehab.
(Photos: Twitter, TLC)