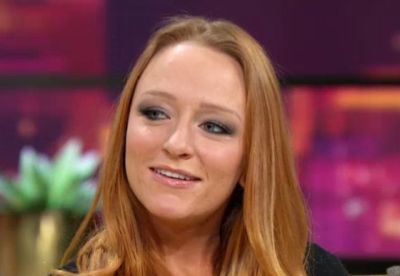 UPDATE: Baby Maverick Reed McKinney is here!
Teen Mom OG star Maci Bookout and her fiance Taylor McKinney welcomed their son on May 31 in Tennessee.
Maci tweeted to her fans after giving birth to let them know that the baby had arrived safely.
"Mr. Maverick Reed has officially made his debut & completed our family," Maci wrote. "So much love, so many blessings!"
According to a video posted to MTV.com, Maverick was born at 12:35 a.m. and weight in at 7 lbs., 11 oz.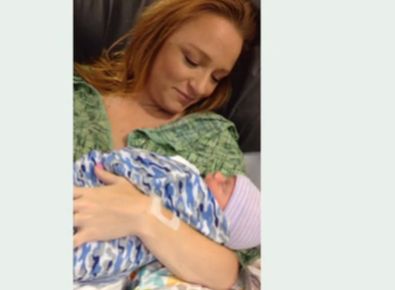 Last night Taylor updated his Instagram account to let fans know that he was at the hospital with Maci, "waiting on Maverick." This will be the second child for Taylor, who is the father of Maci's second child, Jayde, who celebrated her first birthday just two days before Maverick's birth.
According to a post on The Blog Wire (which seems to have some sort of connection to Maci herself), an MTV camera crew was filming Maci, Taylor and their family for Jayde's birthday, so it's likely that Maverick's birth will be filmed (at least in part) as well for the upcoming season of 'Teen Mom OG.'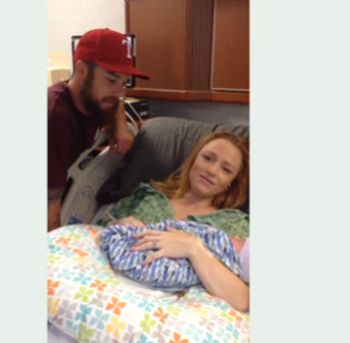 It should also be noted that Maverick now shares a birthday with Maci's on again/off again rival and 'Teen Mom OG' co-star Farrah Abraham, who turned 25 on May 31.
Maci announced the "surprise" pregnancy in February, and has stated that Maverick will be her last baby because she plans to use some sort of "permanent" birth control to prevent any more "whoopsie babies!"
(Photo: MTV)