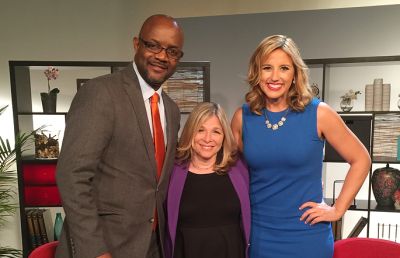 After taking part in two non-successful/disastrous seasons of Married at First Sight, three of the show's four experts jumped ship, leaving the FYI reality show in October after the conclusion of Season 3. As The Ashley previously reported, the fourth season of 'Married at First Sight' is heading our way, and now the network has announced a premiere date for the new season, as well as more details about the replacement experts who will be matching the new couples!
As The Ashley told you earlier this year, the new season will take place in Miami. (Casting for this season began in December of last year and the show was filmed sometime around February, from what The Ashley heard.)
The networked announced today that the first of the new season's 14 episodes will premiere on July 26 on FYI.
Sociologist Dr. Pepper Schwartz was the only expert from the first three seasons of the show to return for Season 4. She will be joined by two other "experts" who will match and counsel the couples.
Rachel DeAlto is a communication and relationship expert who will join Dr. Pepper in helping the participants relate to their new spouses. According to her website, Rachel also specializes in hypnotherapy.
"As a relationship expert, my focus is on helping people find and maintain healthy and happy relationships," she wrote on her website. "As a hypnotherapist, I am able to go even deeper and create subconscious change in habits, beliefs and attitudes."
Also joining the cast is Pastor Calvin Roberson. It can be assumed that Pastor Roberson will be replacing Greg Epstein as the show's spiritual advisor for this season.
While the network has not introduced any of the three couples from Season 4 yet, The Ashley is trying to get more information on them. From what The Ashley has heard, the network is already working on Season 5, which will take place in Chicago.
(Photo: FYI)