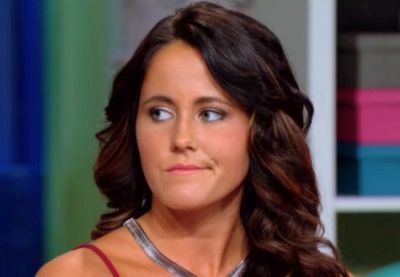 Jenelle Evans is fightin' mad about how she's being portrayed on Teen Mom 2 and seems to be hinting that she's quitting the show…again.
Babs' "bitch-of-a-daughta" is claiming that bad editing on the part of MTV is responsible for her and her boyfriend, David Eason, looking less-than-favorable on Monday's Season 7 finale.
"Not watching once again. Highly disappointed and only caught a glimpse for 5 secs," Jenelle tweeted. "Rethinking ever letting my life be filmed ever again."
If you tuned into Monday's episode, you saw Jenelle make some questioning parenting choices. First off, she got completely overwhelmed and angry that her one-year-old son Kaiser cried and got upset when they tried to sit him in a boat right next a motor. Jenelle huffed, "I can't handle this!" and "Oh my god, dude!" as her boyfriend David told the baby he was a "whiny little bitch" like his father, Nathan Griffith.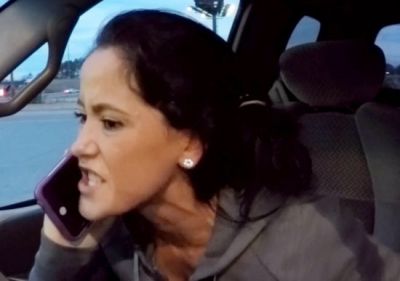 Later, Jenelle got into a fight with Barbara over having to drive Jace back home. After screaming, cussing, and crying in front of Jace and Kaiser, Jenelle then has a heart-to-heart with Jace, telling him that the reason she doesn't have custody of him is because when he was a baby, a judge gave Barbara custody because Jenelle didn't have a house for them to live in. (She conveniently forgot to mention the drugs, men and partying that led to her being unable to care for Jace when he was young.)
Anyway, Jenelle didn't like the way she was portrayed in this episode, nor the episodes before it.  After last week's episode, Jenelle took to Twitter to shame MTV for making her look bad.
"I'm pretty convinced MTV constantly wants to make me look like the most horrible mother ever," she tweeted. "Doesn't show a damn positive thing for my story."
Jenelle claimed that the reason the "bad" footage is making it to air is because her director doesn't like her. (Can you imagine anyone not liking Jenelle?!)
"And this season and this upcoming ones were supposed to be really nice and smooth towards the end but of course MTV hires a director that judges you, hates you and wants to make you look bad," Jenelle tweeted. "They hold all the power in the edit room."
Viewers were quick to respond to Jenelle's tweets, pointing out that the show's editors can't edit in things that didn't actually happen. Jenelle, however, claimed that the network never airs the mother/son bonding times she shares with Jace.
"You would think they would have shown by now how I've been trying to get Jace back for over a year, or how many great times we've had," Jenelle tweeted.
While Jenelle hinted that she'll just go over to YouTube and start her own show that makes her and her boyfriend look like stellar parents, we have yet to see any videos actually uploaded. This is likely because Jenelle is currently under contract with MTV, and she cannot profit from any sort of show (online or on-air) that features the filming of her life in a way that's similar to what's shown on 'Teen Mom 2.'
Stay tuned for a recap of the 'Teen Mom 2' Season 7 finale! In the meantime, check out The Ashley's recaps of the previous episodes by clicking here!
(Photos: MTV)