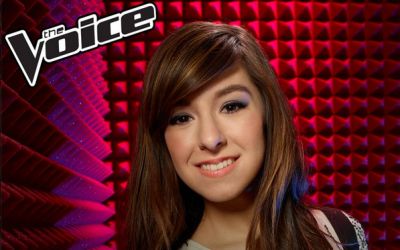 Christina Grimmie, a finalist on the sixth season of The Voice in 2014, has died after being shot during a meet-and-greet with fans after her concert this evening. She was 22.
Authorities have confirmed that Christina was shot at close range by an unidentified man. She was signing autographs when the man walked up to her and opened fire.
"It is with a heavy heart that we can confirm that Christina has passed and went home to be with the Lord," her rep said in a statement released to the press. "She was shot at her show in Orlando and, unfortunately, didn't survive the gun shot wounds. We ask at this time that you respect the privacy of her family and friends in their time of mourning. If you'd like to give back to Christina's family in her memory, please consider donating to the families GoFundMe page in their time of need."
Although it hasn't been confirmed how many times Christina was shot, Orlando Sgt. Wanda Miglio said in a news conference that Christina's brother tackled the man, who then turned the gun on himself. He died from his injuries.
Authorities are calling Christina's brother a hero because he was able to stop the man from hurting anyone else.
Christina was rushed to Orlando Regional Medical Center, where she remains.
A fan who was at the meet and greet posted a photo of herself with Christina that was taken moments before the shooting. In the comments of her Instagram post, the fan claimed that she watched Christina "get taken away in the ambulance."
Christina was a YouTube sensation before starring on 'The Voice.' She finished in third place during her season, and was a member of Team Adam.
The official Twitter account for 'The Voice' posted a message regarding the shooting.
"We are heartbroken. @TheRealGrimmie is a loved member of our family. Our thoughts are with her and her family. #PrayForChristina," the account tweeted after news of the shooting broke.
The Ashley will update this story when more information becomes available.
Christina posted the video below just hours before concert:
(Photo: NBC)