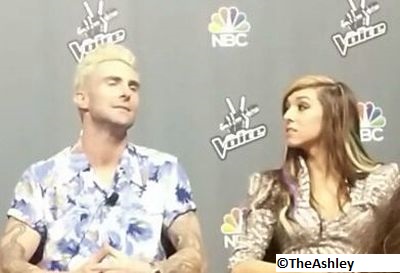 Adam Levine is heartbroken over the murder of Christina Grimmie, a singer he worked with during sixth season of The Voice who was gunned down after her Orlando concert Friday night. Christina's death– which was caused by a lone gunman who attended her concert meet-and-greet with the express purpose of killing the singer– has shocked her fans, as well as Adam and the other 'Voice coaches.'
Adam, who coached Christina to a third place finish during 2014, apparently reached out to Christina's family after the shooting, offering to pay her funeral expenses.
"I found out this morning, that Adam Levine personally called my mother and said he will pay for the funeral and her plane flight, and I was blown away," Christina's brother Marcus wrote in a Facebook post shared on Sunday. (On the night Christina was shot, Marcus tackled the shooter, and has been hailed as a hero for preventing the shooter from doing more damage.)
A GoFundMe page that was set up by Christina's manager has already reached nearly $140,000.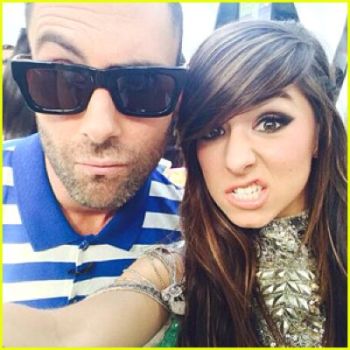 It's no surprise that Adam wants to help Christina's family, as he always seemed to have a special connection to Christina. On the night of the Season 6 finale of 'The Voice,' Adam announced that whether she won or lost the competition, she would have a record deal because he wanted to sign her to his label. After the finale, Adam raved about Christina's talent to The Ashley and other reporters.
"One of the coolest things about Christina is that it's so hard to have traction as a singer and have the YouTube following that she had, all the things that she had in place before she was on 'The Voice' are the hardest things for an artist to get," he told reporters. "So I see those things, and I also see how successful she was on the show, what a hard worker she is, and I think to myself, regardless of the outcome, like I said on TV, she'll have a great career and I'd love to be part of it."
After he was informed of Christina's death, Adam issued a statement to Entertainment Tonight.
"Christina was a natural. A gifted talent that comes along so rarely," he said. "She was taken from us too soon. This is yet another senseless act of extreme violence. I am left stunned and confused how these things can conceivably continue to happen in our world."
Unfortunately, just one day after Christina's death in Orlando, a horrific mass shooting took place at a nightclub just a few miles away from where Christina was shot. The two shootings, however, were not related.
UPDATE: According to People, Christina's funeral will be held later this week in her hometown of New Jersey. It will private.
(Bottom photo: Twitter)