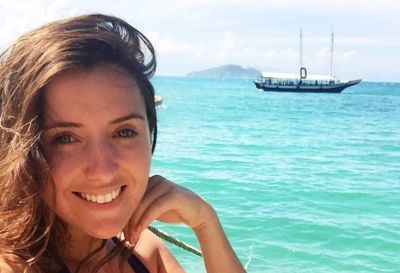 It's safe to say that Camila Nakagawa, star of MTV's The Challenge, is not a fan of some of the show's newest cast members.
Camila, who is currently starring on "Rivals: III," said that many of the show's veteran cast members were less-than-thrilled when they were surprised by the addition of people from Are You The One? into the 'Challenges' back in 2014.
"We had no idea they were going to be on the show until they showed up," Camila told The Ashley. "We looked around and realized that we ['Challenge' cast members] didn't know over 50 percent of the people there."
The addition of the 'Are You The One?' kids made some of the vets and 'Real World' cast members uneasy.
"The people on 'The Challenge' are kind of like a screwed-up family," Camila said. "It doesn't matter if we like or love each other, or even hate each other, at least we know each other. Having people that you've been through this with gives you a certain type of peace."
According to Camila, the 'Challenge' vets have done their best to welcome the new 'AYTO' kids, but have found it difficult in some cases, given that some of the new people have a different mindset than regular 'Challengers.'
"[The vets] on the show are pretty genuine in how they act," she said. "Everything is very organic, in terms of them being themselves on- and off-camera. I feel like the new kids coming in are fans of the show, and they are trying to copy what they've seen some of the vets do in the past. They want to get camera time. I heard some of the 'AYTO' kids literally say things like,  'Don't worry, that was just for camera.'"
Camila has her doubts if the 'AYTO' contestants really have what it takes to compete on 'The Challenge.'
"Those kids are quitting left and right. This is a competition; it's supposed to be hard," she said. "The 'AYTO' kids come from a show where they just lay around and make out with people and try to look pretty for TV. On our show, it may seem like all we do is party, but it's a very stressful environment. We're there after a lot of money. You have to fight your way to the final. To me, a lot of them don't seem to be there to compete."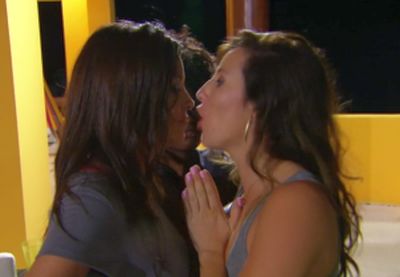 Camila says that, while she has made friends with some of the new kids, one 'ATYO' star in particular–Season 3's Amanda Garcia— has gotten under her skin. The girls got in several fights during "Rivals III," including one on the very first night that Amanda came into the 'Challenge' house.
"I didn't know who she was and I don't think anyone else did either," Camila said of Amanda. "It was her first night and she was already trying to yell at my partner. I was just sitting back watching her make a fool out of herself, and everyone was laughing at her. I was letting her do her thing, until she threatened me and my partner. There's no need to be doing all this. The second night, she got into with Tony. She probably had a crush with him. It's like she's still in middle school."
Camila, who never appeared on a season of The Real World herself and instead was cast for the "Spring Break Challenge" in 2010, said that Amanda should have counted herself lucky to have so many 'Are You The One?' cast members with her on this 'Challenge.'
"That girl pissed me off," she said. "Your entire season is here, why are you so mad? I came from 'Spring Break' and I had to constantly prove myself on 'The Challenge' over and over again. New kids can't come in already expecting to be respected, especially when they're not showing respect to anyone or the game."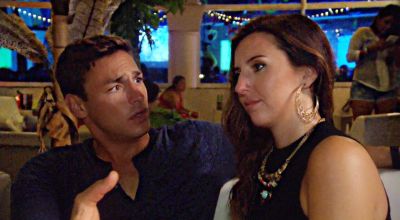 Camila and Amanda aren't the only hot heads on this season of 'The Challenge.' Camila's partner, Tony Raines, also has a short fuse, which, according to Camila, will cause even more friction between them.
"Me and Tony are, by far, the most dysfunctional team in the house," Camila said. "Just keep watching!"
Camila hopes that she'll never have to be paired with a rival again (she lists Johnny Bananas and Emily Schromm as players she hopes to be paired with on future 'Challenges') but says that if there ever is another 'Rivals' season and she's paired with Amanda, things will not end well.
"I would instantly quit if they put me with Amanda," Camila said. "I will walk out! She's not a horrible person but she has a lot to learn."
Due to her busy schedule outside 'The Challenge' (she runs a body cleansing spa in Miami and is currently working on a documentary about the Olympics in her native Brazil), Camila is not sure how many more seasons of the show she will do.
"At some point you have to let those new kids take over, I can't handle them," she said. "I don't know what the future of 'The Challenge' will look like."
To read Part 1 of The Ashley's interview with Camila, click here!
(Photos: MTV)