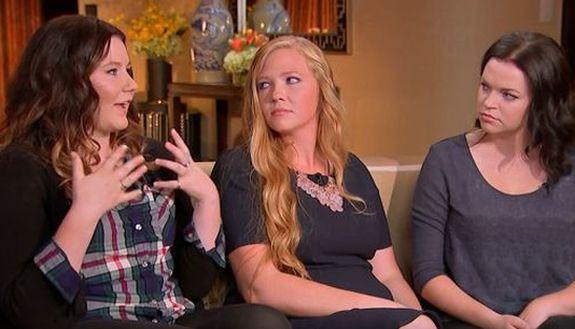 Sister Wives star Mykelti Brown recently became the second of family patriarch Kody Brown's 18 children to make plans to tie the knot. (Daughter Maddie got hitched a few weeks ago.) In her engagement announcement interview with Us Weekly, Mykelti revealed that, like her sister, she will not be living plural marriage.
Maddie and Mykelti have sworn off having sister wives, and that seems to be the trend among the older Brown family children. Here's what the other Brown children (who are old enough to discuss marriage, etc.) have said about whether or not they'll live plural marriage.
Logan Brown (Age 22): NO! Logan is currently in a serious relationship with Michelle Petty, who he's been dating for over a year. While the couple has talked seriously about getting engaged, they have agreed that they will not live polygamy.
Aspyn Brown (Age 21): NO! In an interview with Tamryn Hall last year, Aspyn revealed that she will not have a plural marriage, but felt "kind of bad" that she and her siblings would not be carrying on the family's tradition.
Mariah Brown (Age 20): NO! Although Mariah was always the one Brown child who was adamant that she wanted to live plural marriage, she has apparently been giving that decision some more thought. On a recent episode, Mariah explained that attending college has made her think more critically about her religion and polygamy, and that she no longer agrees with the teachings of her old church. Watching the heartache her mother, Meri, has recently gone through partly because of her polygamous lifestyle may have contributed to that decision.
Madison Brown (Age 20): NO! Madison married Caleb Brush earlier this month, and the couple has sworn off polygamy. Madison has always been sure that she did not want sister wives.
"We had a good childhood and I'm sad that my kids will not have that, but I will never be able to share my husband and I don't feel the calling," she said in an on-camera interview last year.
Mykelti Brown (Age 20): NO! When she announced her engagement to Tony Padron, Mykelti made it clear that they would be in a monogamous relationship. Tony is a member of the LDS church (he converted from Catholicism in 2011). The mainstream Mormon Church rejects the idea of polygamy.
"I'm not going to live polygamy," Mykelti said last year. "I don't think it's for me. I don't think I could ever do what my parents have been able to do."
Hunter Brown (Age 19): NO! Although Hunter has not shared his thoughts on living polygamy recently, he has always maintained that he is not interested in plural marriage.
"I don't plan on having more than one wife — there's too much drama," he said a few years ago.
Garrison Brown (Age 18): NO! Garrison shares his siblings' sentiments on plural marriage.
"One [wife] is enough for me!" he said last year in an on-camera interview.
Paedon Brown (Age 17): NO! Paedon admitted last year that he values the family's religion (which includes the principle of plural marriage), but it seems that he's made up his mind not to live that lifestyle.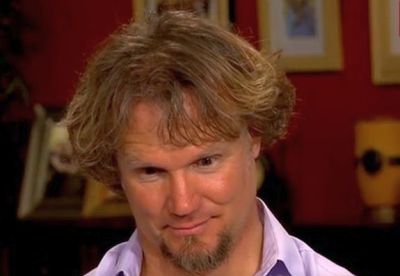 "I believe in the religion, I believe in the faith, but I see how my dad does it and he does it amazingly," he said last year. "He's very strong and very powerful and I don't think I could do that."
Don't fret Kody– you still have 11 other kids that may follow your lead into plural marriage!
(Photos: TLC)
"