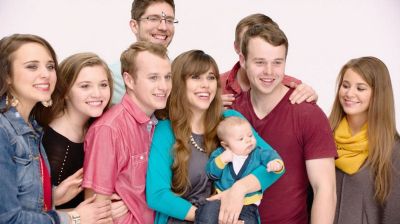 The Duggar family's show has been saved— by a courtship!
The family broke the news earlier this week that fourth-oldest daughter Jinger is now in a courtship with former pro soccer player Jeremy Vuolo. It appears that the courtship may have been just what the family's struggling reality show spin-off, Jill & Jessa: Counting On, needed to get renewed by TLC for a second season.
Buried inside the courtship announcement, the Duggar family announced that the second season of 'Jill & Jessa' will air later this summer. The news was later confirmed on the TLC press site.
The renewal was also confirmed by People magazine, the unofficial media mouthpiece of the Duggar family.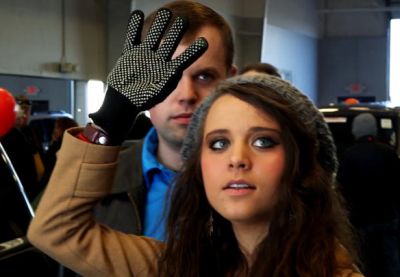 "[Jinger and Jeremy's] courtship will be a big part of the new season of 'Counting On' when it returns to TLC later this summer," People reported.
It also seems that the show is trying to move away from its full title, 'Jill & Jessa: Counting On,' and simply go by 'Counting On,' which would allow for other members of the Duggar family to be featured prominently. Originally, Jinger's sisters, Jill Dillard and Jessa Seewald and their husbands were to be the stars of the show, but that has changed since filming originally began, due to Jill moving to Central America.
Since its premiere, 'Jill & Jessa: Counting On' has been met with controversy. Many of the network's advertisers refused to allow their ads to air during the show, due to the scandal surrounding the Duggar family after it was revealed in May 2015 that eldest Duggar son Josh had molested four of his sisters and one other young girl during his teen years. That scandal caused TLC to cancel the Duggar family's original show, 19 Kids and Counting.
It is unlikely that Josh, who was in rehab during the filming of 'Jill & Jessa' Season 1, will appear on the show during Season 2. TLC previously released a statement to inform fans that Josh would not appear during Season 1, so we can assume that statement will stand for Season 2 as well.
The premiere date for Season 2 has not yet been released, by the network has indicated that it will happen later this summer.
Wanna read our 'Jill & Jessa: Counting On' Season 1 recaps? Click here!
(Photos: TLC)