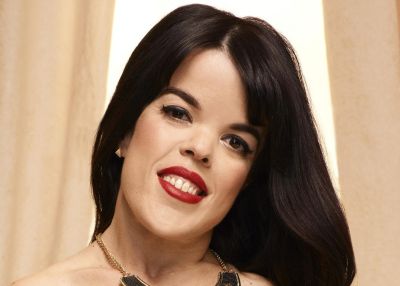 The family of Little Women: LA star Briana Renee Manson just got a little bigger!
The reality star gave birth to a baby yesterday in a San Diego hospital, according to TMZ. The baby weighed in at a tiny 5 lb., 3 oz., but was healthy, despite being over four weeks early.
Briana's husband, Matt Ericson, was reportedly by her side during the birth. Although Matt and Briana both have children from previous relationships, this is their first child together.
This marks the end of a difficult pregnancy for Briana. Two months ago, she spent over a week in the hospital after she began to experience early labor. She was six months pregnant at the time and later called the hospitalization, "the most terrifying life experience."
In addition to her health issues, Briana has been getting a lot of backlash about her marriage to Matt. 'Little Women: LA' fans have expressed their hatred of Matt, due to his confessed infidelity (not to mention his being just generally unlikable). The couple recently aired out all of their relationship's dirty laundry in a made-for-TV special, "Matt & Briana: Ride or Die."
The new season of 'Little Women: LA' premieres on July 13, and it's likely the birth of Briana and Matt's son will be featured. No photos of the baby have been released…yet.
UPDATE: Briana apparently isn't the only 'Little Women: LA' cast member to have recently given birth. According to Starcasm, Briana's co-star, Elena Gant, just announced that she gave birth to the twins she was expecting with husband Preston Gant.
UPDATE #2: People has obtained the first photo of Briana and Matt's baby, who is named Maverick Jax. Briana told the magazine that because Maverick was a month early, he is currently in the NICU to get assistance to strengthen his lungs. You can see the first photo of Maverick here.
(Photo: Lifetime)