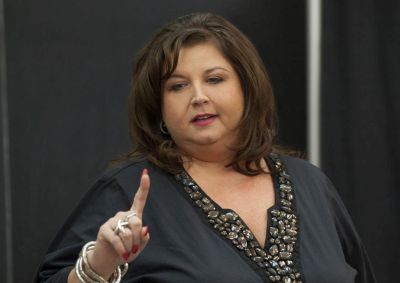 Dance Moms star Abby Lee Miller is finally going to admit she was in the wrong!
Deadline revealed earlier this week that the reality star has made a deal with federal prosecutors in the 20 counts of fraud that she was indicted on last October.  The site reports that Abby will enter a guilty plea on June 27 as part of the deal.
According to Deadline, the deal will likely require Abby to pay "a bulky fine," but it will not result in jail time for Abby. (This is unfortunate because "Dance Prisoners" is definitely a show we would watch!)
Abby could have been facing up to $5 million in fines, in addition to up to five years in prison.
The charges against Abby include bankruptcy fraud, concealment of bankruptcy assets, and false bankruptcy. They came after Abby filed for bankruptcy is 2010. As part of those bankruptcy proceedings, Abby was required to disclose information about her assets, liabilities, income and potential income. However, Forbes reports that Abby "schemed to conceal" income she earned from performances, TV shows, merchandise and apparel sales in 2012 and 2013.
Prosecutors in the case allege that when it was discovered that Abby had been evading disclosing her income, Abby went into high gear to conceal her income even more.  Forbes is reporting that Abby reportedly asked companies to make checks payable to third parties, including her mother, rather than to her, and that she created companies in Florida that she used to route income away from accounts where funds might be disclosed. She is charged with having concealed income to the total of $755,492.85
"Fraud and dishonesty in bankruptcy proceedings undermines the integrity of these important proceedings and especially hurts the creditors and American taxpayers," IRS-CI Special Agent in Charge Akeia Conner said when the charges were filed against Abby. "Concealing assets from the Court and not paying taxes is a gross violation of civic duty and IRS Criminal Investigation will work diligently with our law enforcement partners to pursue those who do so."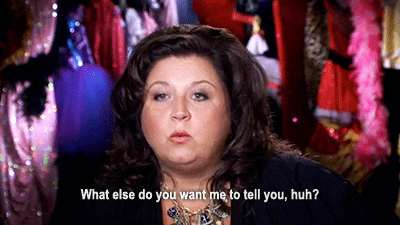 Abby's troubles don't end there, however. Abby's newest criminal case, filed just this week, alleges that she transported Australian currency (equal to about $10,000 in US dollars) back into the United States with her, and did not declare that income. (According to Australia's Sydney Morning Herald, that money was earned when Abby and her dancers toured throughout Australia in July and August 2014, teaching Master Classes and doing meet-and-greets with fans.)
Abby recently released the following statement to the Associated Press:
"Events over the past several months have been extremely challenging for me, my family, my friends and most important, my students because of this I made the very difficult decision to close the door on this chapter of my life by accepting responsibility for mistakes I have made along the way. I appreciate all the wonderful messages of support I've received from around the world and look forward to the future and getting back to my life's work; helping young dancers fulfill their potential."
(Photos: Lifetime)