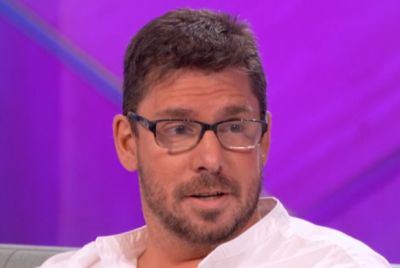 Matt Baier has been dealing with his many child support cases in court for months, but it looks like the fiance of Teen Mom OG star Amber Portwood may be getting out of from some of the pending child support cases against him!
The Ashley previously told you that Matt has at least five child support cases filed against him in Indiana alone for at least seven children. (You can get more info on those cases and those children by clicking here.) The cases were moved from the various states they originated in to Indiana after Matt moved to the state to be with Amber. 
Yesterday, five hearings were scheduled (one for each woman who petitioned support) to enforce and/or modify those support orders. (The hearings had been cancelled several times before June 23.) Let's see what happened with each case…shall we?
Case #1: Mother of (approximately) six-year-old boy living in Massachusetts: 
The state of Indiana has filed a motion to have the case dismissed, and the hearing was cancelled. A clerk of the court in Indiana tells The Ashley that it was the state of Massachusetts that requested the case be closed, not Matt, etc.
According to the clerk, a case like this can be dismissed for various reasons, including payment of support, a deal reached by both parties, etc., but the reason was not provided. While the motion to vacate (dismiss) the case has not been approved yet, it most likely will be soon.
Case #2: Mother of teen daughter and son living in Massachusetts, both of whom Matt acknowledged:
As with Case #2, the state of Massachusetts requested that this case be closed as well. The hearing was cancelled yesterday, and a motion was filed to have the case dismissed. That motion is still pending but will likely be approved.
Case #3: Mother of two girls in their early twenties living in Minnesota. (Both girls are married with kids of their own now.)
This hearing was cancelled for reasons unknown; and yet another request for a continuance was filed. It seems that Matt's lawyer did appear. This case is still open and pending.
Case #4: Mother of a boy in his mid-twenties living in South Dakota. She was once married to Matt.
This hearing was cancelled for reasons unknown, and a request for a continuance was filed. Matt's lawyer appeared on behalf of Matt, from what The Ashley can tell. This case is still open and pending.
Case #5: Mother of a (approximately) 20-year-old girl living in North Dakota. 
As with the cases above, the hearing was cancelled and a request for a continuance was filed. This case is still open and pending as well.
As The Ashley told you previously, another woman has filed for child support against Matt for an eight-year-old daughter. (Read all about that story here!) In March, that woman got a $500 check, the first child support check she has ever received from Matt. That money came after the Department of Revenue was informed that Matt would be receiving a large check from Viacom (MTV's parent company).
"They are withholding 65 percent of his checks and dividing it up among the moms, from what I have heard," the mother told The Ashley in March.
The Ashley will continue to keep you posted on Matt's pending cases. The new season of 'Teen Mom OG' starts on August 22, but it's unknown if Matt's court cases will be covered on the show.
(Photo: MTV)