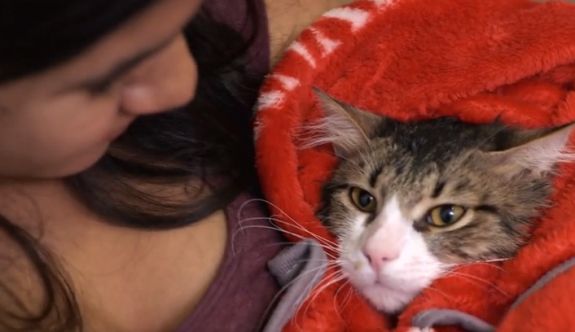 It's time to catch up with those crazy teens in love on FYI's Teenage Newlyweds! On the last few episodes, we have seen them get married, go on honeymoons, and start living their lives together.
Let's see what those teens are up to on this episode (other than humping like rabbits, of course…)
First, we check in with our Oregon couple, Joey and Emma.  As you may recall, they were in the process of trying to buy a house last episode. This is hard, of course, considering Joey's main aspiration in life is to sell hay at the Feed 'n' Seed, and eat breakfast sandwiches by the dozen.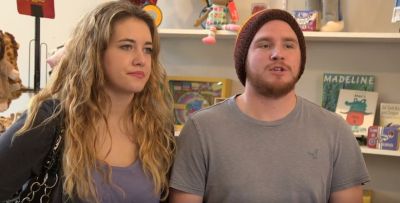 Since they are the only couple on the show that hasn't discussed having kids, the producers make Emma and Joey go to a baby store and shop for gifts for his cousin so they can force them to talk about birthin' babies in the near future.
Luckily for everyone involved, Joey realizes that he's not ready to have a kid.
"If I remember right, it's like 2 million dollars from birth until it's time to kick them out to go to college," Joey informs us.
Do you know how many bags of chicken feed Joey would have to haul to make $2 million?!
Emma says she wants kids eventually, but that they have a lot of goals they have to accomplish first.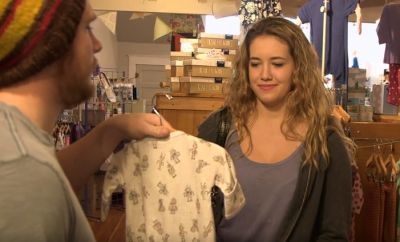 "Kids are my goal," Joey says.
Of course they are. The idea of hard work seems to scare Joey, so he's banking on staying home with the litter while Emma works. However, due to his aversion to work, we can hardly picture Joey being the stellar stay-at-home dad, cleaning, cooking and tending to the kids.
We can picture it now: after dropping off the kids, Joey is sitting at home, eating Lunchables on the floor, and watching 12 hours of TV, occasionally screaming out, "You are NOT the father!" during particularly exciting episodes of Maury Povich. He would be in heaven.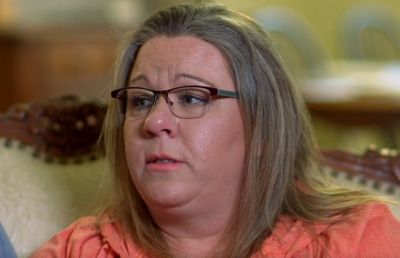 Joey's parents are not down at all for Joey and Emma having kids right now. They know their son is a man-child who can barely take care of himself.
Next, we swing over to California to see what Brenda and Travis are doing (and/or fighting about) this week. Of course, trouble is once again brewing for our non-agreeing newlyweds. Brenda's period is late and she doesn't know what to do (other than wrap up their cat and pretend that he's a baby, of course).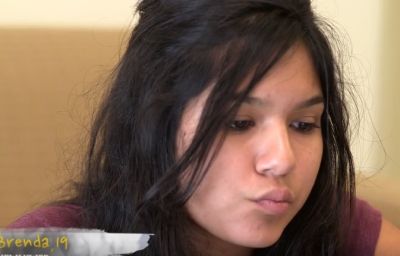 Umm…maybe go buy a pregnancy test?
Of course, Brenda doesn't do this because…well, then they'd have no plotline this week. Instead, she Skypes her sister to discuss what will happen if she is pregnant. Brenda says she's not ready to have a baby, but Travis once told her that he would leave her if she got an abortion.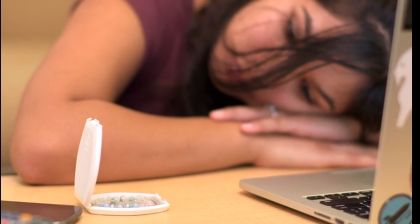 The scene ends with Brenda resting her head on her desk, staring longingly at the birth control pills she wishes she'd taken on time.
Brenda finally decides to tell her husband that she might be pregnant. Travis goes and gets her a pregnancy test…. on his skateboard. In general, I think that if you have to take your skateboard to the store to buy your wife a pregnancy test, you may not be ready to be a parent, no?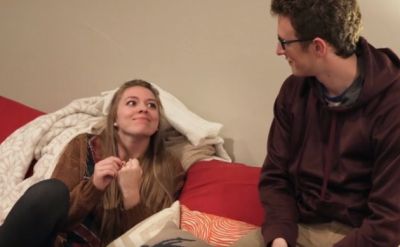 Finally, we head to Utah to check in on our baby-making basement dwellers, Halie and George. Unlike the other couples, Halie and George are not pumping the brakes when it comes to having children. George tells us that he got married so young because he wants a family soon.
"If I had a kid right now, it wouldn't be the worst thing in the world," he says.
Halie is totally on board with shooting out a couple of kids ASAP. In fact, she says they want six kids.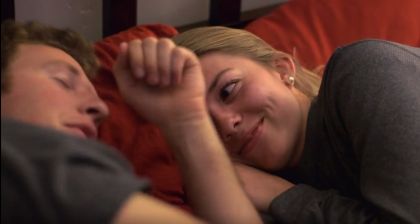 "I just need to get to know you before you love a baby more than you love me," George says.
While this is a sweet statement, it is kind of weird to think that George and Halie barely spent any time together before getting married, and now they're trying to have a baby.
Meanwhile, Halie's parents are ready for them to have lots of Mormon babies as soon as possible. To prepare themselves to have a litter of kids, Halie and George agree to watch their four-year-old nephew overnight.
"He's more than a handful, he's a couple of handfuls," George says.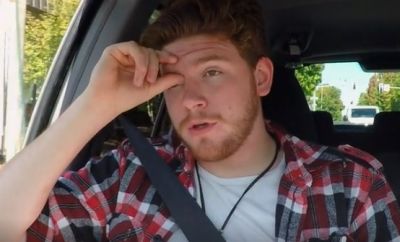 Back in Oregon, Joey uses some of his Feed 'n' Seed earnings to buy some cheap beers to drink while he and his friend talk about babies. Joey's friend also got married young.
"I married young because my whole family married young and because I'm lonely. I like companionship," he says.
Haven't these people ever considered just getting a dog?
While Joey is talking to his friend, Emma is talking to hers. The topic of adoption comes up. Joey says he is down for adoption, but Emma is not.
"I have many friends who are adopted and they have sh**ty lives," she says.
Um…okay?
"There is a lot of emotion that is completely different than birthing your own child and I don't think I could handle that emotion," she says.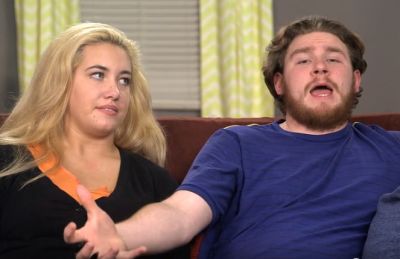 Later Emma and Joey decide to talk about procreating with each other. While Emma is talking about practical stuff, Joey is playing with a hand puppet, as you do. Joey says he would be open to adoption, but Emma is completely against it. She says she would rather not have any kids than adopt.
Meanwhile, in Utah, George's ne'er-do-well brother Adam arrives with the Problem Child. (To be fair, he actually looks like the kid from Problem Child a little…)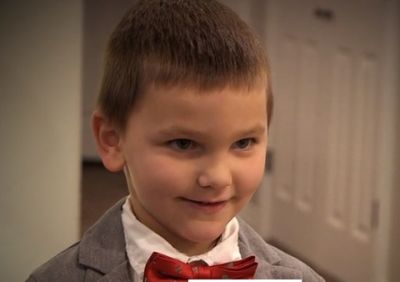 "So, does he just like entertain himself?" George asks his brother. (Yeah, this guy is ready for six kids.)
Luckily, the house they are living in has a trampoline and swing set, so Halie and George take the little monster outside so he can play in the dark and tell them what to do.
"I think he just sucks all of the energy out of people and that's why he's so energetic," George says.
They try to get the kid to go to bed but he's being a wild. Halie gets nervous because he's being rough with her teddy bear. That joke is just…too easy.
Finally, we head back to California to see if Brenda and Travis are soon going to have a problem child of their very own.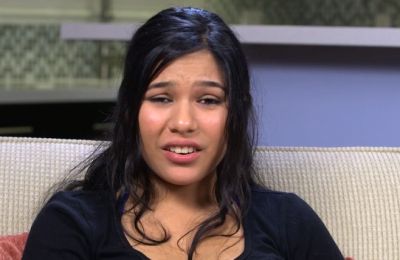 Travis skateboards back home with the pregnancy test and before Brenda can piss on it, the couple prays for…a steady stream? I don't know.
While they're waiting for the results, Brenda and Travis begin to argue about what they will do if the test is positive.
"I really don't want you to have an abortion," Travis says.
"If I have a child, I really don't want it to be this time in my life," Brenda says.
"Life doesn't always go as you plan it," Travis answers.
"Easy for you to say because you're not the one who would have to give up so much," Brenda replies. "I wouldn't get to go to grad school. I probably wouldn't be able to even finish college."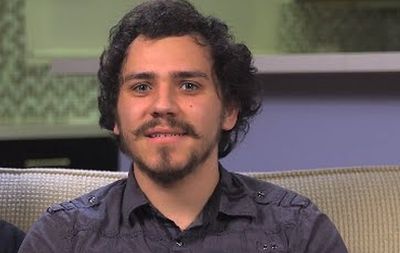 Here's an idea guys: Why don't you wait the three minutes until the results are in?
Instead they keep fighting. Travis asks if she would be willing to place the baby for adoption. She says no. What baby!? You don't even know if she's pregnant yet!
And that's how it ends. We have to wait until next week to find out if Brenda is actually with child. While you're waiting, be sure to check out our recap of last week's episode of 'Teenage Newlyweds' by clicking here!
(Photos: FYI)