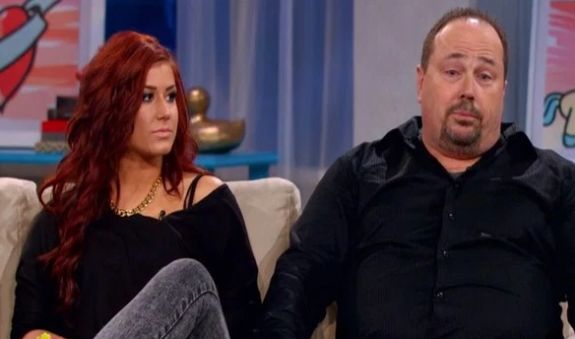 Teen Mom 2 star (and dentist) Randy Houska chatted about everything from molars to MTV during a recent appearance on the "Dentist, Implants and Worms" podcast. Randy, who is the father of Chelsea Houska, talked at length about what it's like to film 'Teen Mom 2,' and how happy he is with how well Chelsea's life has turned out, despite her getting pregnant in high school.
While Randy did talk about his dental practice, The Ashley realizes that her readers are more interested in hearing details about Chelsea's upcoming wedding than teeth talk, so here's a few things we learned from listening to Randy's interview…
On the person his daughter has become:
"Everything's turning out well for her," Randy said of Chelsea. "She went back to school for aesthetics, found a nice guy and is engaged, [has] no arrests, no mugshots!"
Randy later went on to talk about the many girls who look up to Chelsea.
"I'm pretty bias, but I think of [the girls on] the show, she's probably one of the best role models on the series," he said. "I'm not [saying] that to bash on the other girls but she went back to school, didn't go bed-hopping with a bunch of guys, and concentrated on her career and her daughter until the right guy came along."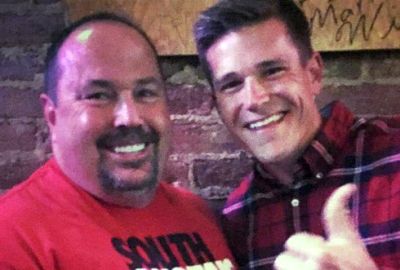 On how he knew Chelsea's fiance, Cole DeBoer, was good for his daughter:
Randy said he liked Cole from the first time he met him.
"I'll tell you how I knew he was a good dude: the first time I met him, she brought him here to our cabin…there's a hole-in-the-wall bar/restaurant/whatever [nearby] and we went there and we may have gotten drunk. I think [Cole] was kind of nervous, but the drunker he got, the nicer he was to [Chelsea], so that was a pretty good test!" he said.
On Chelsea's fight to keep her wedding off the show:
The Ashley previously told you that Chelsea decided not to allow her wedding to be filmed for 'Teen Mom 2.' Randy talked about how MTV has handled that decision.
"Chelsea's getting married in October…she drew the line [on filming the wedding]," he said. "She won't let them tape it. That was a lot of fighting back and forth. They certainly wanted it."
Randy confirmed that MTV would have paid for Chelsea and Cole's wedding had they allowed it to be filmed, but said that Chelsea didn't care.
"She doesn't want it taped; she doesn't want it on TV," he said. "She doesn't need it paid for. I was very proud that she grew the balls to say no. They'll go to the bachelorette party and stuff [to film], but for the wedding she agreed that she'll send a bunch of professional still photos [to them to use for the show]."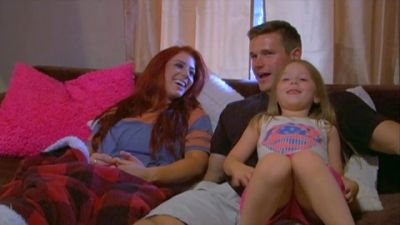 On the possibility of Chelsea and Cole doing a spin-off show: 
Don't be expecting a 'Chelsea & Cole: Newlyweds' show anytime soon, guys…
"I believe she probably wouldn't want to do that," Randy said of a spin-off show. "She's ready to quit ['Teen Mom 2.'] I don't think I'm supposed to say that. If the series ends, she's fine with it."
Randy said that Chelsea has stuck with the show this long because she's doing well. Of course, a good life doesn't always make for the best TV.
"Sometimes they push her to do some drama but she doesn't want drama," he said. "Drama makes good TV but she doesn't want a life of drama.
"The show is financially lucrative for her," he added. "She's 24 and she has a house. That's why she's stuck with it. She's doing well, and Aubree's all set as far as college money."
On the rumor that the show is scripted:
"They tell you when they're going to be there [to film]," he said, adding that the show is actually real.
"Everyone always says it's scripted, but it's not scripted," he said. "They may tell you what they want you to talk about for the storyline of the show but everything's real. Otherwise, what are they going to do, sit there and watch her make dinner?"
On how being on 'Teen Mom 2' has affected his dental practice:
"[I work in] such a small town that everybody already knew me, pretty much," Randy said. "I guess the only big difference it would be is if college kids need a dentist, I may be the first one they call. Or maybe the last, I don't know. Most college age kids are familiar with the series."
(Photos: MTV)