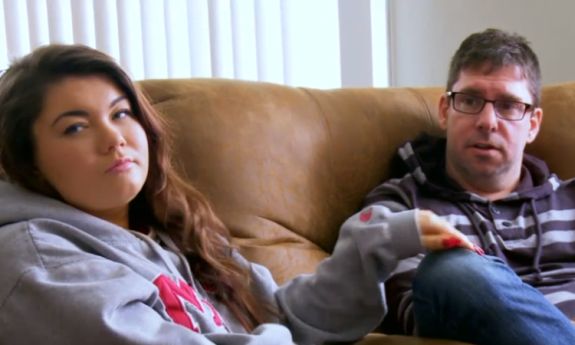 For the first time ever, one of the nine children reportedly fathered by Teen Mom OG star Matt Baier is coming forward to discuss the role that Matt played in his life…and, needless to say, the kid doesn't have a lot of nice things to say about his dear ol' dad.
Christopher Baier recently spoke to Radar Online about Matt, whom he called a "scumbag" and "the ultimate con artist." (In her previous stories about Matt's litter of kids, The Ashley chose not to reveal the names of Matt's kids, to respect their privacy. Because Christopher has come forward on his own, though, she is printing his name. For reference, Chris is Child #4 on The Ashley's list of kids whose mothers are taking legal action against Matt.)
Anyway, Chris talked to the site about how Matt, who is now engaged to Amber Portwood, left his mother Sarah (whom was married to Matt for a short time), right after his birth, and reportedly had little to do with him or Sarah afterward
"I had no father figure in my life," Chris said. "I hate that man, for everything he is and isn't."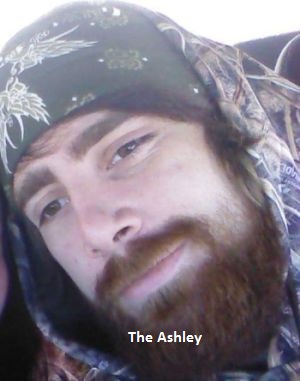 Chris claims that Matt never paid Sarah any child support (which is why she is attempting to obtain back child support from him in court), and that they struggled his whole life financially because of it.
"He owes us thousands and thousands of dollars, for 18 years of support," Chris said "We struggled like dogs with money when I was growing up….I wanted a father, needed a father. I begged him to be my father the few times I talked to him on the phone. It was always a big fat nothing with him."
As The Ashley previously hinted, Chris has been in trouble over the years, with arrests in 2010 for contributing to the delinquency of a minor, in 2011 for simple domestic assault and driving with a suspended license and no insurance, and in 2014 for use or possession of drug paraphernalia. While Chris admitted to struggling with substance abuse issues, he said that Matt never has, despite the story he told on 'Teen Mom OG' about being a recovering addict like Amber.
In fact, Chris claims that Matt retold stories that Chris told him about his drug use and Matt pretended that they were his own!
"He asked me to tell him all about my problems with drugs," Chris said. "When I saw him on MTV, he was talking about all of my drug problems that I told him about, and made believe they were his problems. The truth of the matter is, he's an evil, evil man, and when he did evil things, he was stone cold sober."
As The Ashley exclusively told you (days for Radar, might she add), two of the child support cases currently against Matt will likely be dropped, but Sarah's case, as well as several others, remain active.
Chris, who lives in South Dakota, seems to have tried to reach out to Amber, but has not been successful. He used the interview to warn her of what he says her fiance is capable of.
"All he does is use people and hurt them. He's a horrible, nasty person, the ultimate con artist," Chris said. "I hope I'm nothing like him, I would never do what he's done."
As The Ashley told you, many of Matt's children are grown adults now, but he still has several under the age of 18, including a pre-teen daughter by Kelli Nunn, who told The Ashley back in March that she received her first child support check ever from Matt, thanks to the payment he recently began receiving for appearing on 'Teen Mom OG.'
The new season of 'Teen Mom OG' starts on August 22, but it's unknown if Matt's court cases will be covered on the show. Amber has not responded to Chris' interview…yet.
(Photos: MTV, Facebook)