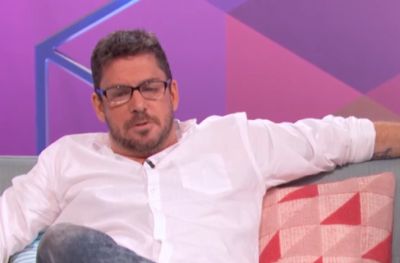 UPDATE! The plot has just thickened. The author of the original Radar story, who interviewed Matt's son, Chris, tells The Ashley exclusively that Matt's interview was full of lies.
Matt claimed that his son, Chris, was "manipulated" by the author into saying bad things about Matt, and did so only because he was offered a lot of money.
The author tells The Ashley that this simply is not true.
"[Chris] was not paid a nickel [for the interview]. Chris was not paid and I sought him out, not the other way around," the author, Donna Thomas, tells The Ashley. "Chris wasn't manipulated. He wanted to warn Amber, he's concerned for her, that's all."
Furthermore, Donna tells The Ashley that she conducted the interview with Chris in late May/early June (not six months ago as Matt says).
Read below for the original story containing Matt's response to his son's interview with Donna:
Yesterday, Radar Online posted a scathing interview they did with Chris Baier, the estranged son of Teen Mom OG star Matt Baier. In the interview (which you can read in full here), Chris talked about how Matt abandoned him and his mother Sarah after his birth, leaving them to struggle financially. He also discussed how Matt's claims of being a recovering addict are reportedly untrue, and actually stem from Chris' own substance abuse struggles.
Matt, who is still engaged to Amber Portwood, gave a rare interview today to Real Mr. Housewife in which he addressed his son's claims that he is a "scumbag" and an "evil man," among other things.
"Typically I don't respond to articles about me and have kept silent on all the rumors and gossip that have been perpetuated about me; however, with this being about my son, I had to set the record straight on this," Matt told the site. "On the surface, this seems like a scathing article, depicting a 25-year-old man who is really hurt and so forth," Baier continued. "That's actually not what happened."
Matt stated that Chris was contacted numerous times by the media and offered money to do an interview. (The Ashley doesn't doubt this at all.)
"[They] offered him money to say bad things about me," Matt says. "Him and I talked about this and he contacted me about it."
Matt says the interview took place about six month ago when Chris was "completely strung out" on drugs. (The Ashley is very familiar with Radar and can say with certainty that there is NO WAY that the site held this story for six months. No.Way.)
"He was in trouble with the law and in between places to live," Matt said of Chris. "When you're offered an amount of money by anybody when you're in that situation it's really tough to turn down. He called me and said 'Dad, look. They're offering me this money. I told them I don't have anything bad to say towards you. I'm not going to talk to them.' I told him at that point he can do whatever he wants."
Matt claims that him and Amber are trying to help Chris.
"When this article came out [yesterday] his mother and I spoke. She said he actually spoke to the press while he was very, very high a few months ago, and the article that came out this morning was a result of his conversation when he was really strung out," Matt said. "Thank goodness from what I understand now he's clean and has a job and a new apartment."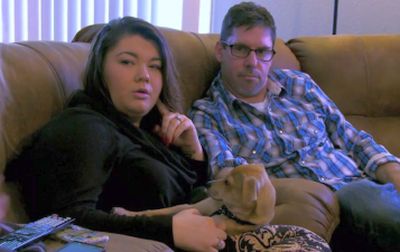 While The Ashley can confirm that Chris has, indeed, struggled with addiction and has been in trouble with the law for years, she cannot confirm or deny that Matt is telling the truth about Chris being high and homeless when he did the interview.
Matt goes on to talk about the other articles that have been written about him, his alleged nine kids and his baby-mamas.
"All the stuff that you see written about me- he has 9 children- I've never responded to it due to who the people are that are making the comments," Matt said. "It's people who want their name in the press and people who want to get paid."
(UM?! Because you haven't paid child support to some of them in 18+ years, bro! It's no wonder that they want some money!)
Matt did not deny that he has nine kids. He did, however, state that he loves his son and that he and Amber are trying to help Chris.
"This article doesn't upset me, as it will pass and it won't hurt me; rather, it upsets me he was in a vulnerable place in his life and manipulated," he said. "The last conversation we had, he asked us to help him and his girlfriend get an apartment, as he wanted to start his life over. We were willing to help with this and we never heard back from him after that. Numerous phone calls and texts went unreturned. As a father, I was panicked, wondering what was going on with my son."
Really?!
To read Matt's full interview with Real Mr. Housewife, click here!
(Photos: MTV)