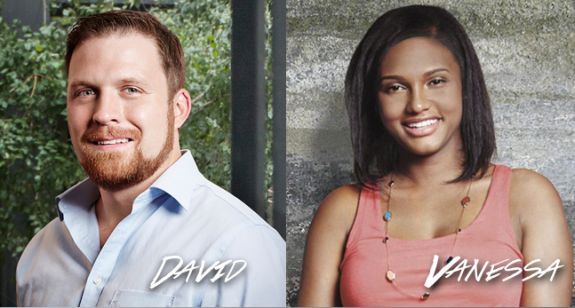 David Norton and Vanessa Nelson didn't get everlasting love from appearing on the third season of Married At First Sight, but the FYI Network is giving the recent divorcees another chance at finding a spouse!
The network announced yesterday that David and Vanessa (who were married on Season 3 to Ashley Doherty and Tre Russell, respectively, but ended up getting divorces) will be starring on Married At First Sight: Second Chances, a spin-off show that gives them another chance at finding love. 'Second Chances,' which is being produced by Kinetic Content, is currently casting for the show.
"We watched their journey on 'Married At First Sight,' and know that fans are still rooting for Vanessa and David to find successful relationships," a representative of the production company told The Ashley. "We have partnered up with FYI to give these two amazing people another path to find love. Here's to second chances!"
The spin-off show, which will be taping this summer and into the early fall, has one major difference from the original 'Married at First Sight' series: No one is getting married! (That's a good thing, of course, because nearly all of the couples who have been matched on the show have gotten divorces, and some marriages have ended horribly!)
A casting agent tells The Ashley that those wishing to date either Vanessa or David will need to live in the Atlanta area and should fill out an application here.
The Ashley will keep you posted on 'Married At First Sight: Second Chances,' as well as the upcoming fourth season of the original series, which premieres this summer.
(Photo: Courtesy of Kinetic Content)