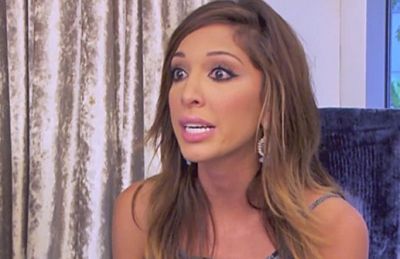 Earlier today, The Ashley reported that Dr. Drew Pinsky had made some less-than-favorable comments about Teen Mom OG star Farrah Abraham, whom he's known since she was 16 years old. During an appearance on the Allegedly podcast, Dr. Drew stated that if he had to pick a 'Teen Mom' cast member to strangle, it would be Farrah. (To read all of the juicy things that he had to say about the Backdoor Teen Mom, click here!)
The Ashley predicted that Farrah would come out swinging at Dr. Drew as soon as she read Drew's comments, and that's exactly what happened. Farrah is not happy with what Dr. Drew had to say about her.
In a statement to Radar Online, Farrah had some choice words for the Good Doctor. (It sounds like her statement came in the form of a poorly spelled email, which Radar left intact. Kudos to them for doing that for our enjoyment!)
"I know [sic] longer will credit Dr. Drew as a professional ethical Doctor," she told the site.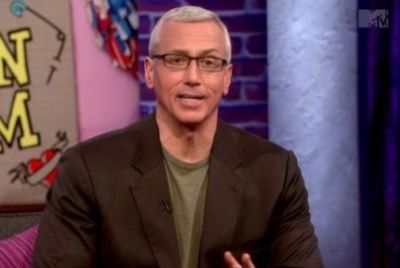 In addition, Farrah is stating that she will no longer go near Dr. Drew because of the whole "strangling" comment.
"I will no longer have him around me for my health and safety due to his violent 'strangle' actioning [sic]," she wrote.
Uh-oh…Does that mean MTV is going to have to find a replacement to interview Farrah for the upcoming 'Teen Mom OG' Reunion? Please, MTV, spare us from having to listen to Nessa interview Farrah about "dis season."
"Dr. Drew clearly is frustrated by me as I don't let him in my life and he has just proven why as he's a wacko!" Farrah stated. "It's disgusting when a Doctor who you think can empathize and understand you for many years says they want to strangle you & then call me beautiful & a women but then again acts like all I do is P*rn [sic].."
Although Dr. Drew specifically stated in his original interview that he was not sexually attracted to Farrah or any of the other 'Teen Mom' girls, Farrah seems to think otherwise.
"Ok Dr. Drew it sounds like you want to strangle me and f**k me, gross!" she wrote to Radar.
Farrah gave some advice to the other women out there who feel they have been personalized victimized by Dr. Drew.
"To the women out there: Never let any doctor or know-it-all man speak horribly about you or your future," she wrote. "I only feel horrible for people like Dr. Drew who have to lie about hard-working positive and prospering people like myself to make them feel better and get attention from media since he's so desperate for it."
Grab your popcorn, y'all! This catfight is just getting started!
(Photos: MTV)