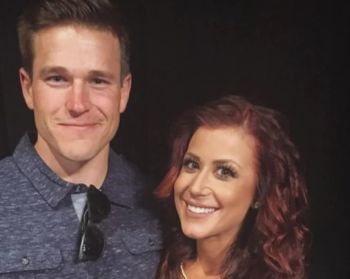 Chelsea Houska is set to marry her fiance, Cole DeBoer in October, but the Teen Mom 2 star is celebrating some big news right now.
Chelsea just announced on her social media accounts that she is pregnant with her second child. She posted a photo of her daughter, Aubree, holding a sonogram photo, along with the caption, "And then there were four…"
In a post to her brand-new website, Chelsea, who has said that she wanted to have a baby as soon as she married Cole, discussed the pregnancy and announced that she is due on February 14, 2017.
"We are beyond excited for this journey and can't wait to share it with you all!" Chelsea wrote. "Big sister Aubree is also extremely excited and it's no secret that she is hoping for a girl haha."
Chelsea posted a photo of three positive pregnancy tests to her website, along with the caption, "Had to take 3 because I couldn't believe it!"
On her Twitter account, Chelsea said that she and Cole plan to find out the sex of the baby, and that they "pretty much" already have names chosen.
This will be the second child for Chelsea and the first for Cole. Chelsea's pregnancy will certainly be addressed during the upcoming season of 'Teen Mom 2,' which is currently being filmed.
Check out the adorable pregnancy announcement: