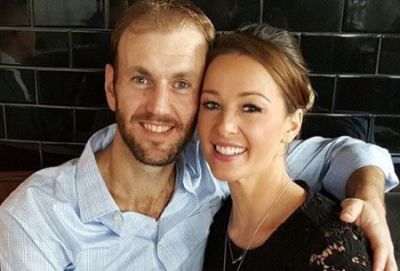 Just days after excitedly announcing that they were expecting their first child, Married at First Sight Season 1 couple Jamie Otis and Doug Hehner have lost their baby.
Jamie broke the tragic news on her Instagram account on Wednesday, after posting an alarming tweet earlier that day.
"Please pray for Doug, me, and our baby Hehner," she wrote early Wednesday.
Later, she informed her Instagram followers that they had lost their baby, which was apparently a boy, according to Jamie's post.
"Our Baby Hehner was just too beautiful for earth," she wrote. "I love him so much- ALWAYS will- and can't wait to meet him in heaven one day. Please pray for us."
On July 6, Jamie tweeted that she was four months pregnant and due on December 20, so she was already into her second trimester when she miscarried. She has been very vocal about her desire to become a mother, and recently told People that having this baby was a dream come true.
"We can't wait to start this new chapter in our lives," Jamie told the magazine. "Being a mom has been my dream."
(Photo: Instagram)