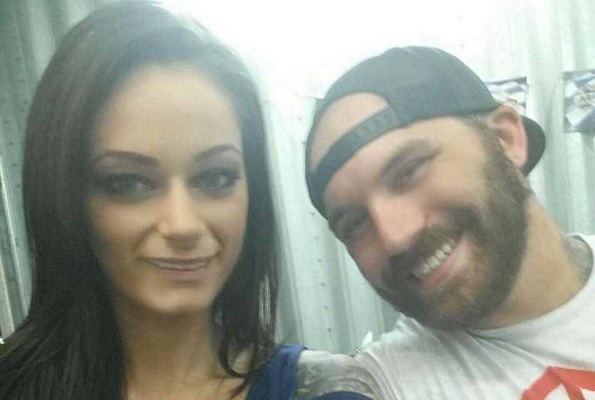 Sorry ladies– Teen Mom 2 star Adam Lind is reportedly off the market.
The Ashley will give all you ladies a second to recover from this "crushing" blow….
Anyway, it was rumored that Adam had proposed to his girlfriend, Stasia Huber, recently (and even confirmed by Radar Online in a story that was almost certainly sold to them by Adam or someone in his camp). While the 'Teen Mom 2' star hasn't totally confirmed the engagement, Stasia seemed to do so in a recent Instagram post in which she showed off a diamond ring on her left hand.
She captioned the photo, "I love you Adam…a lifetime together isn't long enough."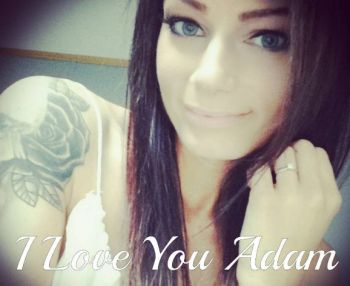 Adam and Stasia began dating last summer, although Stasia has yet to appear on 'Teen Mom 2,' as she has said that she refuses to film. It's unknown when Adam proposed, but Stasia posted a photo of herself wearing a "Wifey" T-shirt last month, which seems to hint they've been engaged at least a few weeks. (The Radar story states that the proposal happened a few months ago.)
Adam's baby mamas, Chelsea Houska and Taylor Halbur, are also celebrating big milestones. Chelsea announced yesterday that she's pregnant, while Taylor revealed earlier this week that she's engaged.
For the record, Adam and Stasia haven't made the engagement "Facebook official" yet, but it's surely only a matter of time. Because Adam hasn't officially confirmed the news, The Ashley is technically filing this story under "report" but… it's safe to say that it's legit.
Adam and Stasia are just the latest couple from the 'Teen Mom' franchise to get engaged. Currently, there are four other franchise couples planning to tie the knot–Chelsea and Cole DeBoer, Maci Bookout and Taylor McKinney, Jo Rivera and Vee Torres, and Amber Portwood and Matt Baier.
(Photo: Instagram)