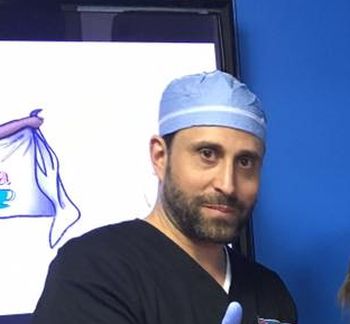 Dr. Miami, the Snapchatting plastic surgeon who spends his time increasing the butt size and bust lines of American woman, is getting his own reality show.
The Miami-based doctor– whose real name is Dr. Michael Saltzhauer— will star in at least six hour-long episodes that will premiere sometime in 2017 on WEtv, according to a new report in Variety.
The network's president confirmed the news in a statement.
"We love this show because Dr. Salzhauer is a completely unique and authentic individual who is at the top of his profession and using social media in an innovative and powerful way," said Marc Juris. "Plastic surgery shows have become a staple of unscripted TV, but a surgeon using Snapchat and other social platforms to literally bring fans into the operating room represents a bold and fresh twist that connects old and new media and will give us additional opportunities to attract and engage We TV viewers."
Dr. Miami gets up close and very personal with his patients' bodies on his Snapchat account, using the social media app to document what really happens during plastic surgery procedures– no matter how bloody or hard to watch it is. (You really haven't lived until you've seen someone's stomach skin pulled up toward their neck, guys.)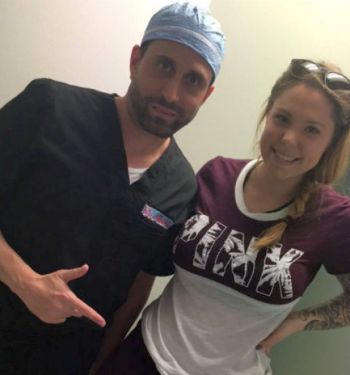 The doc gained an even bigger following with the MTV crowd this year when he famously Snapchatted the plastic surgery procedures of Teen Mom franchise stars Kail Lowry, Briana DeJesus and Brittany DeJesus. (The Ashley can never unsee the things she saw that day…) A few months later, Dr. Miami was once again in the news for giving former 16 and Pregnant star Lindsay Harrison a set of ginormous breast implants— the largest size legally allowed in the United States.
Dr. Miami seems thrilled to have even more exposure via the new show.
"I have always been a fan of (We TV) shows and I'm so excited to open up my door and my patients to their viewers," he told Variety.
The production company behind the show, 2C Media, recently released a statement about the show via its Facebook page.
"We are incredibly passionate and grateful to get to create this series about a one-of-a-kind plastic surgeon who happens to be one of the top 10 most followed people on Snapchat. This one has been 4 years in the making and is finally happening thanks to some very talented people and a network that gets it. People will be buzzing cause there's never been a doctor like the incredible Dr. Miami on TV."
The Ashley will keep you posted on the show! In the meantime, if you'd like to follow Dr. Miami on Snapchat, you can do so at "therealdrmiami". Just be forewarned– his snaps are not for people with weak stomachs– prepare to see hunks of skin cut off and tummies hacked!
(Photos: Facebook, Snapchat)