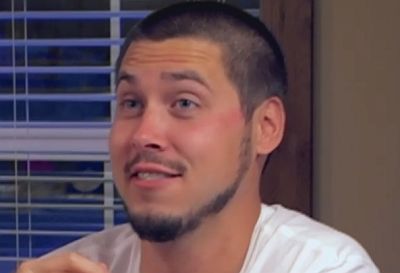 Jeremy Calvert is still holding firm on his decision to not appear on the next season of Teen Mom 2, but from The Ashley hears, he's found something new to fill his time! The Ashley's sources tell her that Jeremy's been busy working on a new project that he plans to announce soon.
The Ashley's sources tell her that Jeremy was approached by a company who wanted to collaborate with him on a line of merchandise. In the past, Jeremy has been offered several lucrative product endorsement deals but he has declined to hawk weird detox teas and tooth whiteners on Instagram like many reality TV stars do.
"He doesn't need the money, since he has a 'real world' job," one source tells The Ashley. "He feels like if he's going to do any sort of product endorsement deal, he wants it to be something he actually cares about and is more involved with."
The source says that for the last few months, Jeremy has been quietly working on a line high quality T-shirts, hats and other merchandise that is set to launch around August. There will be stuff for men, women and children.
The Ashley hears that Jeremy gave a nod to his girlfriend of almost a year, Brooke Wehr, when naming his line. The line will reportedly be called "CalvertWehr," a play on Brooke's last name and the word "wear."
Jeremy, who has been assisting his grandparents as well as other residents in his hometown who were affected by the recent devastating floods in West Virginia, is planning to use some of the profits from his line to help others.  From what The Ashley hears, Jeremy is planning for a percentage of the profits to go toward community food banks and an organization that benefits children.
As far as The Ashley has heard, this merchandise line has been kept under wraps…well, until now anyway…
The Ashley will update y'all on this when she gets more info!
(Photo: MTV)