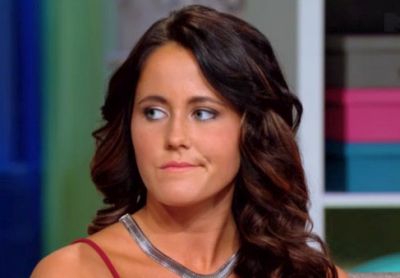 The Ashley doesn't want to say she told ya so but…well, she told ya so!
Back in May, The Ashley exclusively told you that Teen Mom 2 star Jenelle Evans is currently pregnant with her third child. After The Ashley's report came out, Jenelle constantly denied that she was pregnant (even specifically calling The Ashley out on her Instagram using the hashtag "#TheAshleyLies" which was adorable and soon deleted.) In the months since, The Ashley has maintained that Jenelle is, indeed, pregnant by boyfriend David Eason, despite Jenelle's attempts to hide the pregnancy.
Jenelle accidentally outed her pregnancy on July 6 (although it was just discovered by watchful fans today).
The 'Teen Mom 2' star was in a car accident with David, and in the police report, David admits that his only passenger (listed as Jenelle Evans) was "at least 10 weeks pregnant and complaining of abdominal pain" after the accident.
The police report, which is public record, states that Jenelle was transported to NHRMC (New Hanover Regional Medical Center) for treatment after the accident.
As The Ashley told you in May, she has had proof for months that Jenelle is pregnant (although she can not reveal the details of how she knows, as it would reveal her source). In addition, multiple 'Teen Mom 2' cast and crew members have been confirming the pregnancy to The Ashley for months.
The Ashley hears that Jenelle is "very pissed" that her 'secret' was revealed, and that she feels violated because she didn't think that her pregnancy would be disclosed in the official police report.
If you'd like to read the full police report (with only the contact info of the parties blocked out), you can do so here and here (the first one identifies the people involved, the second reveals Jenelle's pregnancy). If you don't believe it's legit, you can feel free to look it up on the public record site yourself. (Be sure to set the date for a period that includes July 6, however.)
Congrats to soulmates Jenelle & David!
UPDATE: To clarify– Jenelle is at least 10 weeks pregnant; however The Ashley believes her to be much more than 10 weeks pregnant, based on her original sources. She does not know exactly how pregnant Jenelle is though, but it's more than 10 weeks by far.
UPDATE #2: Jenelle has responded! Click here to see what she wrote!
(Photo: MTV)