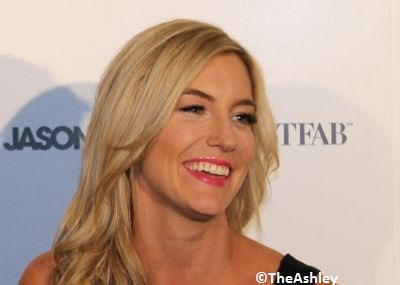 Whitney Bischoff apparently didn't need helicopters, Fantasy Suites and the intervention of a gaggle of reality TV producers to find love: She did it all on her own.
The former fiance of Bachelor Chris Soules is once again engaged, just 13 months after her made-for-TV engagement to Chris ended.
Whitney announced on her Instagram account earlier this week that she has accepted a proposal from Ricky Angel, the non-reality-TV-star she's been dating since January. The happy couple announced their engagement via a picture on Whitney's Instagram in which she is showing off the ring Ricky gave her.
"Whitney Angel has a nice ring to it, yall!" she captioned the photo.
Chris has not commented publicly on his ex-fiance's engagement, but in June he told Reality TV World that he is still in contact with Whitney.
"We stay in touch…I mean, we don't talk every day, but I still care about her, and we stay in touch," he told the site. "I wish her well occasionally and she's somebody who will always be in my thoughts and prayers."
Whitney and Ricky have not yet announced when they plan to get married.
See their cute announcement below, and click here to see what's become of the other women who "won" 'The Bachelor!'