Warning! Don't read below unless you've watched the finale of The Challenge: Rivals III!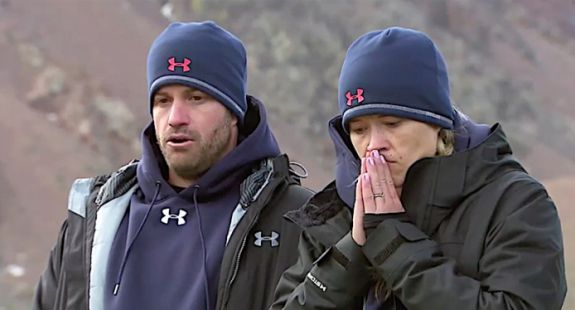 Johnny Bananas stunned fans of The Challenge during Wednesday night's "Rivals III" finale when, after finishing ahead of his partner and former rival Sarah Rice, he opted to keep all of their $275,000 prize money for himself, instead of splitting it with Sarah.
Perhaps no one was more shocked than Sarah herself, who burst into tears after hearing that Johnny had chosen to keep the cash, leaving her with nothing, despite the fact that the pair came in first place. (This is the first time in 'Challenge' history where winning players were given a choice whether to keep all the cash for themselves or split it with their partners.)
Fans rallied around Sarah on Twitter, and a few even decided to do something to help Sarah, who had planned to use the prize money to help pay for her grad school. One fan even started a GoFundMe page to try and get Sarah some money for her big win.
"We all witnessed Johnny Bananas pull the dirtiest move in reality TV history when he took all of the 275k prize, leaving Sarah Rice with NOTHING," the fan wrote in the intro of the GoFundMe page he started for Sarah. "Let's show Sarah her support and get her 275k +1$."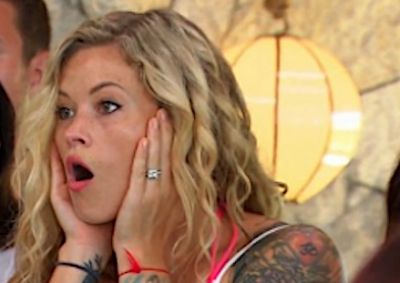 At press time, the page has only raised $250, but most fans have been supportive. Some, however, felt that Johnny's ruthless move was warranted, given that Sarah threw him into an elimination a few seasons ago, spurring their initial rivalry.
Taking the full $275,000 for himself made Johnny the most financially successful player in 'Challenge' history. Despite catching a lot of flak on Twitter for his actions, Johnny seems to have no regrets.
"Sorry haters I'm having trouble hearing you. I have money coming out of my ears!" he tweeted after the finale.
In an interview with People, Johnny explained his decision.
"It wasn't about being vengeful and it wasn't about spite," he told the magazine. "It was about me looking at the amount of money that was on the line and looking at what I would be able to do with it. And then when I factored in the relationship Sarah and I had, or lack thereof, it wasn't that difficult of a decision for me. And then on top of that, obviously what she had done to me in the past, which was pretty similar.
"Had what happened on ["Battle of the Exes II] never taken place, my decision quite possibly could've been different," he added. "But then again, had she not done that, we wouldn't have been rivals in the first place so we wouldn't have been paired up on this show…It's a game and when she made that decision on 'Exes 2' from then I basically was playing by those rules that she set."
Johnny stated that he hasn't regretted his decision to take the money "even for a second."
Some fans wondered if Johnny's decision was all for show. When asked if Johnny split the cash with her off-camera, Sarah was quick to answer on Twitter.
"Nope [he] kept it all.. BUT promised me he'd "hook me up with snowboard stuff" yeah, #stillwaiting #itssummer," she tweeted.
(Photos: MTV)