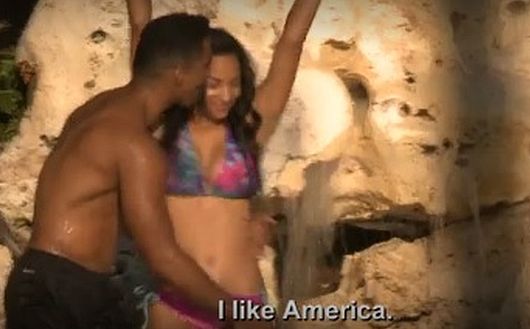 The new season of "90 Day Fiancé" is upon us and, judging from the just-released trailer, it's going to be a trainwreck! From chair-throwing fiancés, to polygamist potential husbands, Season 4 could be the best season we've seen yet!
Each couple is made up of one American and one foreigner, and they must marry within 90 days of the foreigner entering the country, or the foreign mate must return home.
Let's meet the new couples…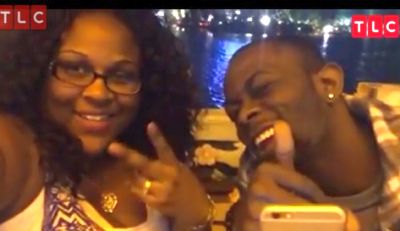 The couple that's perhaps the biggest mess this season is 28-year-old Olulowo and 36-year-old American Narkyia. The couple met in a Facebook group for "big beautiful women." Olulowo (or "Lowo" as he is called) told Narkyia that he lived in Alabama, but that was a lie. Lowo was actually born in Nigeria, but was living in Vietnam at the time he met Narkyia.
"I got catfished by my own fiancé," Narkyia says in the trailer, "but I want to marry him anyway!"
The catfishing is not the only thing that threw Narkyia for a loop: Lowo also comes from a polygamist family, a fact that worries Narkyia's friends and family enough that they tell her not to marry this man. Watch out "Sister Wives," Lowo and Narkyia are coming to town!
If the relationship works out, Lowo would become a stepdad to Narkyia's 12-year-old son.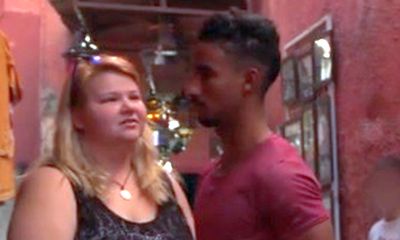 The next couple we meet is Nicole and Azan. Nicole, an American from Florida, is so blinded by her attractive Moroccan man that she doesn't see all of the flaming red flags that her friends and family see. They are concerned about the cultural differences between Nicole and Azan. Nicole has no clue where Morocco even is before she travels there to meet her fiancé. That trip marked the first time the couple ever met in person. Nicole gets upset when her fiancé isn't acting very affectionate toward her.
The fact that Nicole has a 20-month-old daughter doesn't seem to be slowing her down at all. (Because nothing bad could come from suddenly springing a new random daddy on a toddler right, Nicole?)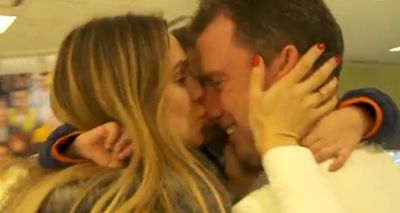 The May-December couple of the group is Matt and Alla. Matt, an American, is a 42-year-old thrice-divorced single father who is courting a 30-year-old woman from the Ukraine. (As you do). She comes to America with her young son, Max, who will become Matt's stepson if they get married.
This couple seems to have a lot of problems. At one point in the trailer, we see Alla heave a chair off of a rooftop deck. She throws it right at her fiancé who is begging her to stop.
"Now I'm happy!" Alla yells after throwing the chair.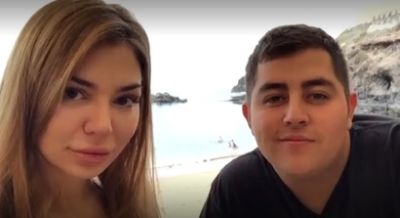 One of the most talked about couples of the season is Jorge and Anfisa. Jorge, a 25-year-old from Los Angeles, met 20-year-old Russian girl Anfisa and quickly became her sugar daddy. In the trailer, Jorge admits to spending $70,000 on vacations alone during his short courtship with Anfisa. His family is none-too-thrilled about his relationship with this alleged gold digger, because they feel that Anfisa is only marrying Jorge for his money.
"She's a little brat," Jorge says after a conversation with his fiance. "She cares about money more than our relationship."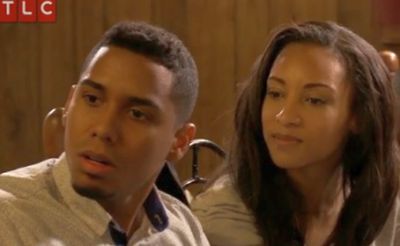 The last couple for Season 4 is Pedro and Chantel. Pedro is from the Dominican Republic, and he met Chantel, an American from Georgia, when one of Chantel's former Spanish teachers showed her his Facebook and suggested that he help her learn Spanish.
The couple fell in love, but Chantel hasn't told her parents that she plans to marry Pedro. They think he came to American on a student Visa, and have no idea that he is really here on a fiancé visa. They don't know that the couple must marry within 90 days.
The fourth season of '90 Day Fiance' premieres on September 11 on TLC!
Watch the new trailer below:
(Photos: TLC)