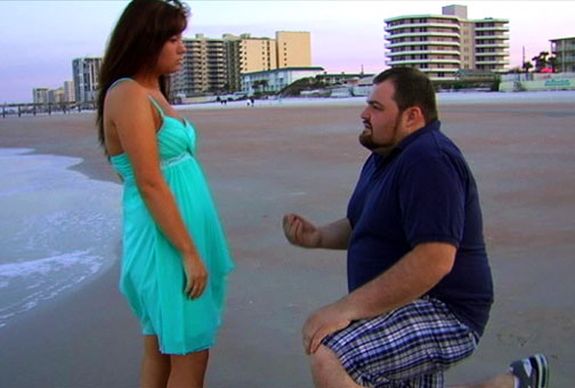 Wedding bells will soon be ringing for a bunch of the Teen Mom franchise stars! Currently, three of the eight main girls from the franchise are engaged, as are several of the 'Teen Mom 2' dads!
With all of these 'Teen Mom' engagements and weddings taking place in recent months, The Ashley began to wonder which girls have been engaged the most. Here's a listing of each 'Teen Mom' girl, in order of how many times they've been engaged.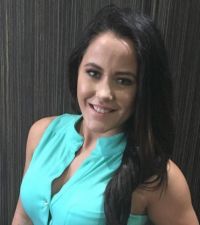 Jenelle Evans:    At least four engagements
'Teen Mom 2' star Jenelle sits at the top of the most-proposed-to list, as she has accepted proposals from at least four different guys in her short 24 years of life. While it's rumored that Jenelle may be engaged to her current soulmate, David Eason, the 'Teen Mom 2' star has yet to confirm the news. Jenelle's previous soulmates—Andrew Lewis, Gary Head, Nathan Griffith and Courtland Rogers (whom she eventually married)—all asked Jenelle to be their wife but the relationships eventually went sour.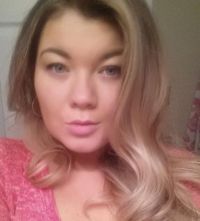 Amber Portwood:    3 engagements 
'Teen Mom OG' star Amber Portwood is currently engaged to Matt Baier, but before meeting him, she accepted a proposal from her baby daddy, Gary Shirley, on two different occasions. (Who could ever forget Gary's classic proposal-via-Walmart-ring, or the proposal in which Amber screamed at him on the beach! #GoodTimes) The Ashley is counting Gary's proposals as two separate ones since the couple did break up and start over in their relationship between proposals.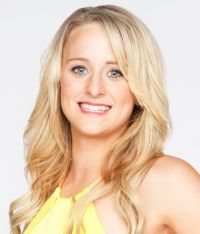 Leah Messer:    2 engagements
Leah Messer has been engaged twice—and both times ended in her actually walking down the aisle! Leah, who accepted proposals from Corey Simms and Jeremy Calvert, is currently the only 'Teen Mom' franchise cast member to get married twice. Unfortunately for Leah, both marriages ended in divorce.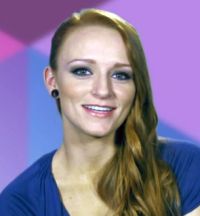 Maci Bookout:    2 engagements
'Teen Mom OG' star Maci Bookout is currently engaged to Taylor McKinney, the man she plans to marry in October, but before meeting him, Maci was engaged to her first baby-daddy, Ryan Edwards. The couple ended up calling off their wedding before they could ever walk down the aisle.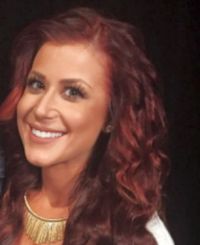 Chelsea Houska:    1 engagement
Chelsea Houska will marry Cole DeBoer—her first and only fiance—in October. The 'Teen Mom 2' star was in a long, on-and-off relationship with her baby daddy Adam Lind (and even accepted a promise ring from him), but was never officially engaged to Adam. Chelsea has stated that she's happy she waited until she found the right man before getting engaged.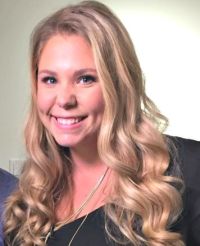 Kail Lowry: 1 engagement
'Teen Mom 2' star Kail Lowry has only been officially engaged once—to Javi Marroquin, whom she married in 2012. Kail was in serious relationships with Jo Rivera and Jordan Wenner, but was never engaged to either man.  Although Kail's marriage to Javi has soured, he remains the only man who Kail has accepted a proposal from.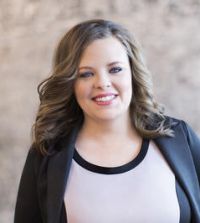 Catelynn Lowell:    1 engagement
'Teen Mom OG' star Catelynn is currently married to her junior high school sweetheart, Tyler Baltierra, and, although Tyler proposed on two separate occasions, he remains the only fiance Catelynn has ever had. (The couple never broke up; they simply "renewed" their engagement with a new ring after cancelling their wedding.)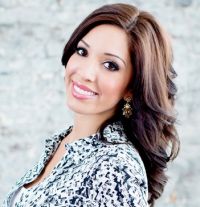 Farrah Abraham: 0
Farrah is the only 'Teen Mom' girl who has never been engaged. She recently confirmed that she has purchased an engagement ring (for herself, naturally), but she has yet to have a man slip an engagement ring on her hand.
Like this post? Check out some of The Ashley's other fun reality TV lists here!
(Photos: MTV, Instagram)