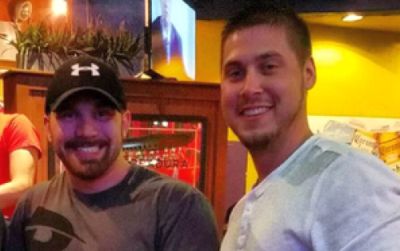 Jeremy Calvert and Adam Lind have been vocal about their desires to leave their Teen Mom 2 days behind– but both dads have been spotted filming in recent weeks for the upcoming new season of the show. Fans have been quick to speculate that Adam and Jeremy rejoined the cast, even after declaring that they were through with filming, but The Ashley has discovered that this is not exactly the case…
Adam was seen filming for 'Teen Mom 2' a few weeks ago, and, as The Ashley told you, was being rude to the producers and crew. Jeremy has also been spotted filming in recent weeks. The Ashley's sources tell her that, although the guys both want to be done with the show, they are not able to stop filming right now.
This is due to MTV exercising its option to extend their existing contract for the show.
"Both guys signed on for Season 7, and wanted out while filming last season," the source tells The Ashley. "Neither planned to do any more episodes after that, but MTV kind of pulled a fast one on them and simply extended the season. Instead of the new season being Season 8, it is now Season 7B, which means there were no new contracts signed."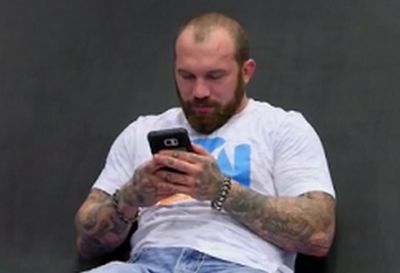 After the completion of 7B, the cast will have to sign a brand-new contract for Season 8 (if there is a Season 8).
Until then, though, the guys are stuck filming through the end of 7B.
"It's unavoidable," the source added. "They can't get out of it because they already signed, knowing that it was a possibility that the season would be extended. It happened once before to the cast."
The standard 'Teen Mom 2' season contains 12 regular episodes. Back in 2014, the fifth season of the show was extended to include a "B" season, doubling the amount of regular episodes. It will be a similar situation for Season 7 and 7B.
Over the weekend, Jeremy ranted on Instagram about 'Teen Mom 2,' writing that the show has "ruined his life" and that he regrets ever signing on to appear on-camera.
"Jeremy is so done," another source tells The Ashley. "There's no way he'll sign on for Season 8. MTV keeps trying to throw money at him, but he isn't taking it. He just wants away from all the craziness that being on the show brings. Unfortunately, he has to honor the full Season 7 contract that he signed before he can be done."
The source tells The Ashley that the guys do get paid an additional rate for the "B" seasons; however it is not a full payment (like the regular seasons.)
"Sort of like a 'pro-rated' version [of a salary]," the source added. "When they renegotiate the contracts for Season 8, that's when the pay will go up for the cast members who sign on."
The Ashley has no clue right now if there will even be a Season 8, but…let's just say that she's planning on doing 'Teen Mom 2' recaps well into 2017…
(Photos: Instagram, MTV)