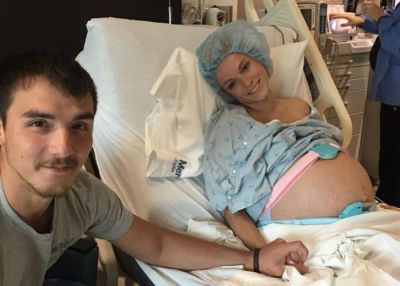 Teen Mom 3 star Mackenzie McKee is about to give birth to her third child!
The reality TV starlet, who, by the way, had one of the biggest baby bumps that The Ashley has ever seen, is about to have a C-section. Her mother, Angie Douthit, asked fans on Facebook to pray for her daughter. 
"Prayer alert: Mackenzie is having a c section n a few minutes. She is type 1 diabetic and the babies heart rate is high," Angie wrote.
The baby is a boy who Mackenzie and her husband Josh plan to name Broncs. Mackenzie has stated that this will be her last child.
The former 'Teen Mom 3' star, who has struggled to get her Type 1 diabetes under control for years, has stated that it is very dangerous for her to be pregnant. Her condition has caused both of her other babies– son Gannon and daughter Jaxie– to be very large at birth.
According to Angie, Mackenzie's baby already weighs over 9 pounds, according to her ultrasound, and will have to stay in the NICU for a while after his birth.
"[Mackenzie] is very nervous and scared. Please pray," Angie wrote.
UPDATE! Baby Broncs has arrived. According to a Facebook post written by Mackenzie's mother, he weighed in at 10 pounds, 1 ounce at birth!
"Baby is in NICU with a navel IV and a tube for breathing. He'll be there for a few days," she wrote. "Please keep praying."
Check out the first photo of Big Baby Broncs below!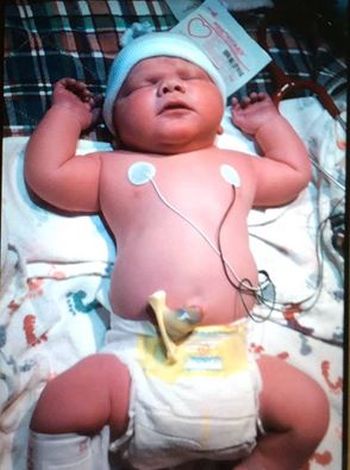 (Photo: Facebook)