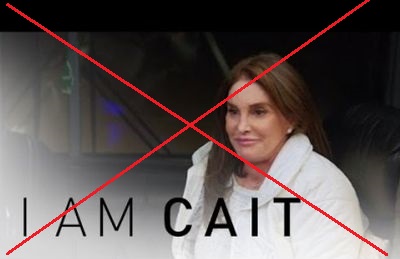 Caitlyn Jenner's reality show, I Am Cait, just got the ax!
E! announced today that the show was not picked up for a third season. Caitlyn confirmed the news on her Twitter account.
"After 2 amazing seasons of '@IAmCait,' it's time for the next adventure," she tweeted. "Thank you E! & thank you to the best girlfriends I could ask for!"
'I Am Cait' was highly anticipated when it premiered in July 2015. The first season dealt with Caitlyn's transition and premiered to big ratings (a staggering 2.73 million, to be exact). The high ratings didn't last long, and the show limped through its second season.
"We are incredibly proud of the two seasons of 'I Am Cait,' a groundbreaking docuseries that sparked an important and unprecedented global conversation about transgender people, their struggles and triumphs," the network wrote in a statement. "Caitlyn and E! have mutually decided not to move forward with another season at this time."
Although Caitlyn may be out of a job, she isn't exactly unemployed. E! indicated in the statement released today that we may be seeing Caitlyn back on the network eventually.
"[Caitlyn] will always remain a part of the E! family, and we look forward to continue following her journey as she appears on Keeping Up with the Kardashians."
Back with the Kardashians? That's a fate worse than cancellation!
(Photo: E!)