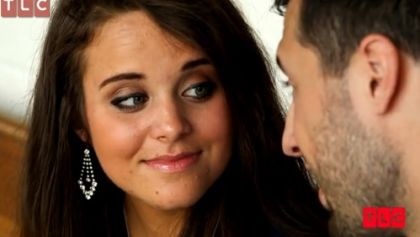 Jinger Duggar is planning to high-tail it out of her family's Arkansas compound as soon as she gets hitched!
The newly engaged Counting On star recently told Us Weekly that as soon as she says "I do" to fiance Jeremy Vuolo, she will be leaving her family behind and moving to Laredo, Texas, where Jeremy works as a pastor.
"I'm so excited to be joining my best friend," she told the magazine.
Fans have always speculated that Jinger would be the Duggar daughter to leave the Duggar compound (and typical pattern of Duggar woman of pumping out a baby every few years for the next 20 years or so), and see the world. (She had previously stated that she wanted to leave her tiny hometown in Arkansas and move to a big, busy city like New York.)
While Laredo, Texas, isn't exactly a "big city," moving to the Texas border town will allow Jinger to start her own life, away from the Duggar clan. Before that can happen, though, Jinger must get married. Jinger and Jeremy discussed their wedding with Us Weekly, stating that it will be very different from the giant, made-for-TV weddings that her sisters Jill Dillard and Jessa Seewald had.
"We're trying to keep it intimate, between family and friends," Jeremy said, adding that there is no official date for the wedding yet. "We want to be very intentional with who we invite."
Jinger does plan to wait until her wedding day to have her first kiss, just as her sisters did.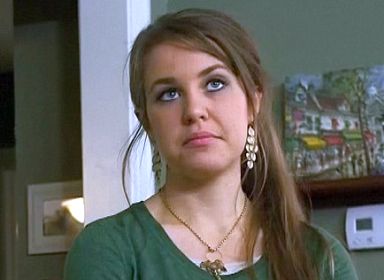 While Jinger may be leaving the Duggar compound, she doesn't seem to be leaving behind the family's theory that it's best to have as many babies as humanly possible.
"Well, I love kids," Jinger said. "I'm excited for the future, when Jeremy and I are married, to start a family."
"We haven't talked about size, but I know we both love children," Jeremy added. "They're a joy. We'll have to see what the Lord provides."
As The Ashley previously told you, the upcoming season of Jill & Jessa: Counting On will focus on Jinger and Jeremy's courtship. The new season premieres on August 23 on TLC. Watch the trailer by clicking here!
(Photo: TLC)