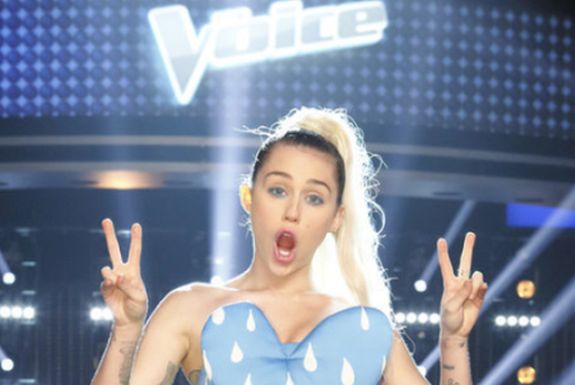 A new season of reality TV is upon us! Days will soon be getting shorter, and the weather will be getting colder, which means that the networks are about to deliver new seasons of our favorite reality shows!
The Ashley is happy to bring you the fall 2016 premiere dates! Since we only care about reality TV here on The Roundup, The Ashley has only included the fall premiere dates of reality shows. (Who wants to watch anything with redeeming value anyway, right?!)
The Ashley will continue to update this list as more premiere dates are released!
90 Day Fiance (TLC):     Sunday, September 11 (Click here to watch a trailer for the new season!)
America's Next Top Model (VH1):     Fall 2016 (Click here for more info on the revamped show!)
Bad Girls Club (Oxygen):     Tuesday, September 20
Behind Bars: Rookie Year (A&E):     Thursday, August 25
Below Deck (Bravo):     Tuesday, September 6
Ben & Lauren: Happily Ever After? (Freeform):     Tuesday, October 11 (Click here for more info!)
Cake Boss (TLC):     Tuesday, August 23
Chrisley Knows Best (USA):     Tuesday, August 23
Counting On (TLC):     Tuesday, August 23 (Click here to watch a trailer for the new season!)
Dallas Cheerleaders: Making the Team (CMT) :     Thursday, August 25
Dance Moms (Lifetime):     Tuesday, September 6
Dancing with the Stars (ABC):     Monday, September 12
Dual Survival (Discovery):     Wednesday, August 24
Fashion Police (E!):     Monday, August 29
Fast 'n' Loud (Discovery):     Monday, August 29
Hell's Kitchen (FOX):     Friday, September 23
I Love Kellie Pickler (CMT):     Thursday, August 25
Ink Master (Spike):     Tuesday, August 23
Make Me a Millionaire Inventor (CNBC):     Thursday, September 1
Manzo'd with Children (Bravo):     Sunday, September 11
Marriage Boot Camp- Reality Stars (WEtv):     October (Click here to meet the cast!)
Mariah's World (E!):     Sunday, December 4
Project Runway (Bravo):     Thursday, September 15
Shark Tank (ABC):     Friday, September 23
Survivor (CBS):     Wednesday, September 21
Teen Mom OG (MTV):     Monday, August 22 (Click here to watch a trailer for Season 6!)
The Great Food Truck Race (Food):     Sunday, August 28
The Profit (CNBC):     Tuesday, August 23
The Voice (NBC):     Monday, September 19
(Photo: NBC)