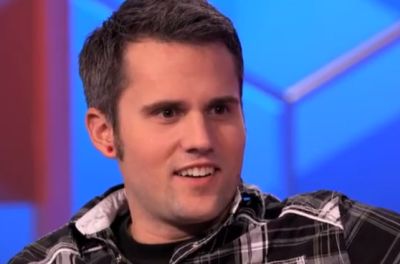 Ryan Edwards is back-pedaling on his story about his recent cat-killing escapades, but that hasn't stopped local authorities and Chattanooga's Humane Educational Society from pressing forward in their investigation against him!
As The Ashley reported earlier this week, Ryan is in hot water after posting disturbing photos of dead cats and bragging on social media that he's been killing the animals on and around his…er…I mean, his parents' Tennessee home. Last week, authorities obtained a search warrant to look for evidence that cat-luring and cat-killing occurred, which they found, according to the local news.
Now, Ryan is stating that the whole story was fictional, and claims that he never killed any cats.
"He's saying he made it up and was just doing it to build hype … He didn't think he'd get this much aggravation out of it," Humane Educational Society Director Bob Citrullo told local news site nooga.com on Monday.
Evidence found on Ryan's parents' property, however, seems to contradict Ryan's latest statements, though. Bob Citrullo claims that authorities not only found animal remains on the property, but also cat food.
"If you have a cat problem, you don't put food all over the place," he told the site. (In a previous interview, he stated that it was evident that Ryan had allegedly been luring cats onto his property to kill them.)
As The Ashley previously told you, Ryan could be facing some serious consequences if he is charged and convicted of aggravated animal cruelty. The crime, which is a felony in Tennessee, could also get Ryan placed on the state's animal cruelty registry. However, authorities are reportedly having some trouble in their investigation because the cats in question were likely feral.
"It's very specific on companion animals and livestock, but feral cats are falling in between [the laws]," Bob told the site.
Ryan has not made a public statement about the investigation, and has been pretty quiet on his social media pages over the last week.
The Ashley will keep you posted on what happens next!
(Photo: MTV)