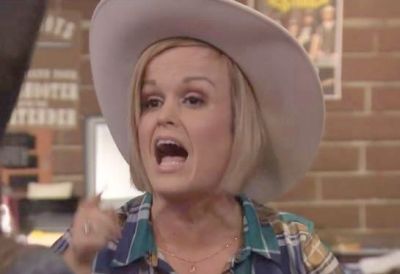 UPDATE! ABC has officially confirmed the cast list below, and stated that the celebs below will also be competing against rapper Vanilla Ice, actress Marilu Henner, race car driver James Hinchcliffe, country singer Jana Kramer, politician Rick Perry and former NFL star Calvin Johnson.
The cast of the upcoming season of Dancing with the Stars will be officially revealed on Tuesday's episode of Good Morning America but there have already been a ton of "leaked" cast announcements for Season 23.
The names of the new celebrity dancers have been trickling out to the media for about a week, with two more names being announced today.
Here's a list of the celebs who will be part of the cast (according to Entertainment Tonight), as well as The Ashley's predictions on how they will fare in the competition. (ABC has yet to officially confirm this cast list.)
Ryan Lochte
Best known for: Earning gobs of Olympic medals for swimming, getting in big trouble for vandalizing a liquor store while in Brazil for the Olympics and then lying about it.
Odds of winning: Low. Ol' Ryan may be trying to get back into America's good graces by fox-trotting around the dance floor on a reality show, but people are still very upset by what he did, and, in The Ashley's opinion, are unlikely to vote for him.
Terra Jole
Best known for: Starring on the Lifetime reality show 'Little Women: LA'
Odds of winning: Decent. The 'Little Women' franchise is super-hot right now, and Terra has a lot of fans who will rally behind her and vote.
Maureen McCormick
Best known for: Three words: Marcia! Marcia! Marcia!
Odds of winning: Decent. Although she's been out of the spotlight for a while, Maureen was beloved on 'The Brady Bunch,' a show that many of the 'DWTS' viewers watched growing up. Also, Maureen has dance training. (Who could forget her stint as one of the Silver Platters?! COME ON!) If she doesn't do a Brady-themed dance, however, she is truly going to disappoint The Ashley.
Laurie Hernandez
Best known for: Winning gold and silver during the 2016 Olympics for gymnastics
Odds of winning: High. Laurie is trained in dance and obviously does well in terms of handling routines. She is fresh off the Olympics, where she made a great impression on America. (Not to mention— gymnasts and ice skaters tend to do well on 'DWTS' in general.)
Kenneth "Babyface" Edmonds
Best known for: Writing and producing music for all types of artists; everyone from Ariana Grande to Phil Collins to Madonna has worked with him.
Odds of winning: Low. Although Babyface has had an incredible career, he will not be instantly recognized by many of the people who watch this show. This may cost him a lot of votes.
Jake T. Austin
Best known for: Acting on The Fosters, and having roles on Disney and Nickelodeon shows
Odds of winning: Decent. While Jake may not be recognized by the older generation of 'DWTS' fans, he will certainly secure the "screaming tween" vote that is usually very important for anyone who wants to win this show.
Amber Rose
Best known for: Modeling and singing, having a shaved head, dating Kanye West and Wiz Khalifa
Odds of winning: Low. She is not as famous as many of the people she will be competing against. It may be hard for her to get votes because of this.
(Photo: Lifetime)