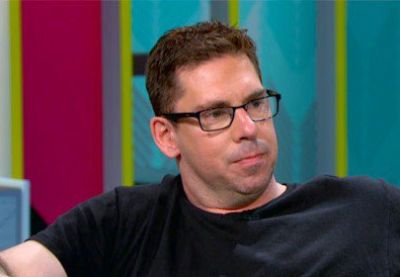 File this under 'report' until The Ashley can completely confirm the entire story.
Teen Mom OG star Matt Baier is working to build a relationship with his adult son Chris Baier, and, according to The Ashley's sources, the father/son duo may have more in common than they ever could have imagined! 
It's been a few months Chris told the tabloids that Matt was a 'scumbag' absentee dad, and Matt told the tabloids that his son was a liar who was on drugs. Since that time, though, The Ashley hears that Matt and Chris have bonded, so much so that Chris is reportedly living with Matt and his reality TV star fiance, Amber Portwood, in Indiana, despite the fact that Chris (allegedly) left a woman pregnant in South Dakota!
"Chris had been dating a woman in South Dakota for a long time and got her pregnant," one source tells The Ashley. "Chris and the woman got into a fight and Chris called up Matt, and Matt figured it would be a chance for him to look good in the public eye and help his son. So he flew Chris out to Indiana, and Chris has been living with them ever since."
The source tells The Ashley that Chris has allegedly cut off all contact with his baby-mama-to-be.
"Sounds an awful lot like what Matt did with most of his baby-mamas," the source said. (The Ashley doesn't have any additional info regarding Chris and this woman's relationship or breakup.)
Anyway, The Ashley does not know if Chris will be filming alongside Amber and Matt for 'Teen Mom OG,' but her sources tell her it's likely.
"They are really trying to improve Matt's public image for the show," another source tells The Ashley. "They don't want him to be the 'bad guy' anymore. Having Chris appear on some episodes will show viewers that Matt is trying to right his wrongs of the past– well some of them–by being involved in Chris' life. I won't be surprised to see Chris appear."
The Ashley will update this when she gets more info!
UPDATE: According to a new interview that Chris' pregnant girlfriend, Madonna, did today, Chris went to live with Amber and Matt to get help with his drug addiction.
"Matt and Amber absolutely did not do this to 'improve their public image' as the articles have tried to say," she told Real Mr. Housewife. "Christopher seriously needed help, he had a relationship with Matt and Amber, and he approached them during his time of need. They graciously opened up their home to him to help and I, for one, couldn't be happier."
(Photo: MTV)