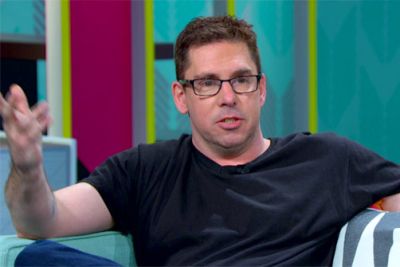 Matt Baier is speaking out!
The fiance of Teen Mom OG star Amber Portwood returned to his private Twitter account last night after a year-long absence to make a statement regarding some of things from his past. In the long statement, Matt finally admits that some of the media stories that have circulated about him– including the ones that accuse him of lying about the number of kids he has– are true.
This marks the first time that Matt has officially acknowledged that some of the stories about him are not just "made up by the media to make him look bad," as he has stated in the past.
He also addresses some of the other rumors that have been circulating about him, including the one that states that he is not an actual addict, and only pretended to be in recovery to be more appealing to Amber, who is a recovering addict.
Below is Matt's full tweeted statement:
Since everyone is asking, I'm posting this once and for all. Have I made mistakes? Yes, a million of them, but who hasn't?
Do I have more kids than I admitted to on TV two years ago? Yes and I should have been upfront about it. However, you still don't have all the facts based on what you've read in the tabloids or what you think you know.
Did I make terrible jokes at the expense of people a few years back on Twitter? Yes, and I've apologized for it and cleared it up with them, whether they act like I have or not.
Am I 19 years older than Amber? Yes. So what?
Am I a recovering addict? Yes. Why would I lie about that?
Am I a flawed person? Yes, but who is perfect?
In my life have I affected some people's lives in a negative way? Yes, and I'm still doing my part to make that up.
Do I have regrets? Of course. Would I be human if I didn't?
Have I learned from the million mistakes I have made in my life? Yes.
Are Amber and I very happy? Yes, sincerely.
Am I going to live the rest of my life dwelling on the past? No, and neither should you.
To catch up on all of the stories regarding Matt, click here!
(Photo: MTV)