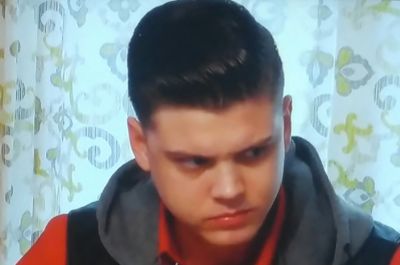 We can now add Tyler Baltierra to the heap of Teen Mom franchise stars who have threatened to quit the show that made them famous…and very rich.
The Teen Mom OG star was very upset after watching last week's episode, and claimed that the show's liberal editing is one of the reasons he would quit appearing on MTV. Many of the franchise's other stars– including Jenelle Evans and Leah Messer–have threatened to quit the show because of this. (Of course, no one has actually followed through on these threats yet.)
After an episode was cobbled together to make it look like Tyler's wife, Catelynn Lowell, was home (while she was actually at an Arizona rehab center), Tyler and Catelynn took to Twitter to rant.
"Funny thing is I wasn't even there. [See] how editing can portray false things?" Catelynn tweeted.
When a fan asked Tyler via Twitter if he would ever consider quitting 'Teen Mom OG, he continued his rant.
"Absolutely!" he wrote. "I'm just a pawn for their ratings, which they manipulate any storyline to get ratings."
When a fan encouraged him to make good on his threat and actually quit the show instead of complaining, Tyler seemed to change his tune a bit.
"Oh no, I'm not complaining," he tweeted. "I signed up for this!"
He later responded to a comment made by a fan in regard to him considering his role on 'Teen Mom' as his job.
"People just aren't used to hearing a reality TV cast member as being a 'real' job," he tweeted. "My money [from the show] is made of cardboard."
(Photo: MTV)