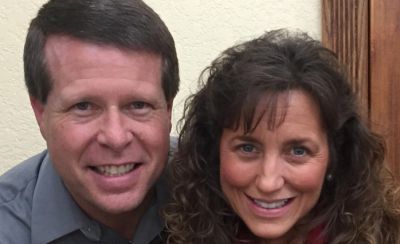 The Duggar brood is even bigger than we originally thought!
In Touch Weekly broke the story today that the famously large family is growing once again. Jim Bob and Michelle Duggar, who have 19 children of their own, have reportedly taken temporary guardianship of an eight-year-old boy, who has been quietly living at the Duggar compound for months.
In August, the Duggars were awarded temporary guardianship of the boy, who is the son of Michelle's niece Rachel. They will head back to court in November to see about making the guardianship permanent.
According to In Touch, the boy's mother is 23 and reportedly homeless. (She had her son when she was an unmarried teen– see what those frontal hugs lead to?!) She is currently on probation after an April arrest for breaking and entering. Eagle-eyed fans of 19 Kids and Counting may have spotted Rachel in the background during the episode about Jill Duggar's wedding.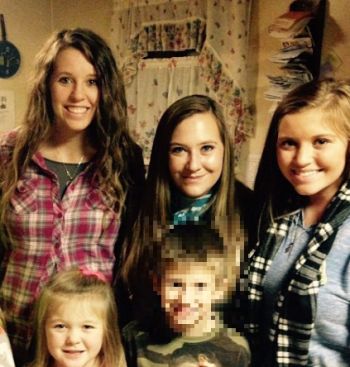 The magazine reports that Rachel signed over custody of her son in August 2015 to her mother, Carolyn, who is Michelle's sister. After Carolyn suffered a stroke in July, though, the boy was taken in by the Duggars. According to In Touch, the Duggars hope to adopt the boy after they receive permanent guardianship.
"Jim Bob and Michelle plan to keep their 20th child off of TV, which means fans of Jill & Jessa: Counting On may never get to meet the new addition to the family," the magazine reports.
The Ashley is not showing the face of the boy, or making his name public.
To view the court documents released by In Touch Weekly, click here!
(Photos: TLC, Facebook)