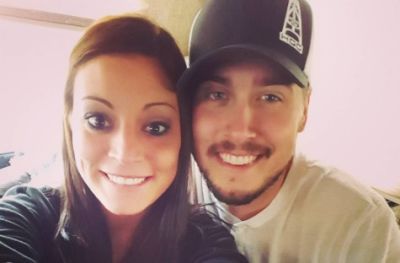 Teen Mom 2 star Jeremy Calvert had a little help in pulling off his recent proposal to girlfriend Brooke Wehr!
The Ashley's sources tell her that Jeremy enlisted the help of his three-year-old daughter Addie when he proposed to Brooke over the weekend. The couple was vacationing in Ocean City, Maryland, with Addie and Brooke's daughter Makenna, and Jeremy had been planning a very special proposal.
"Jeremy actually had Addie ask Brooke if she would marry her daddy," one of The Ashley's sources tells her. "They were all taking a walk on the beach at night. Brooke was so surprised by the adorable proposal. Plus, Addie adores Brooke so she was happy to help."
The Ashley's sources tell her that, despite the rumors floating around, Brooke is not pregnant. (Brooke actually cleared this rumor up herself on her Instagram account on Tuesday, posting, "No I'm not pregnant. Jeremy and I just got engaged because we WANTED to, not because we HAD to.")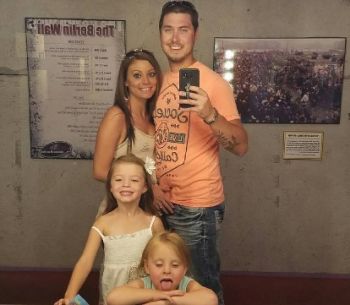 The Ashley's source tells her that Jeremy and Brooke don't have a wedding date in mind yet; however, it's very unlikely that the wedding will take place any time soon.
"They aren't in a rush to get married and have a baby or anything," The Ashley's source tells her. "Jeremy is living up in Ohio with Brooke right now, and they want to get a home up there together before they get married and think about having a baby. They have a lot to focus on right now, with the clothing line and their daughters."
(As The Ashley exclusively told you back in July, Brooke and Jeremy are collaborating on a clothing line called CalvertWehr that is launching soon!)
The Ashley's source cleared up other rumors that have been floating around since Jeremy and Brooke announced their engagement. From what The Ashley hears, Jeremy did not allow MTV to film his proposal or their vacation. Also, Jeremy's ex-wife, Leah Messer, is not "heartbroken" and "freaking out" about Jeremy's engagement, as some sites have stated. In fact, The Ashley's source tells her that the exes rarely talk, except to discuss their daughter Addie, and at no time did Leah call Jeremy "freaking out."
"It just didn't happen," the source adds. "Just a fake story trying to start drama."
(Photos: Instagram)