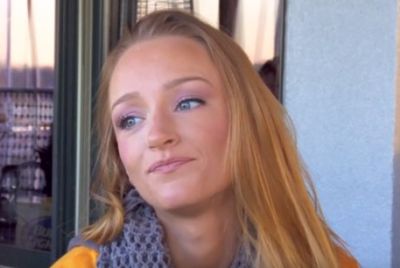 It took her almost four months, but Teen Mom OG star Maci Bookout has finally released a few full-face photos of her son Maverick and he looks like…well, a baby…
Maci and her fiance, Taylor McKinney, both posted photos of Baby Mav to their social media accounts on Tuesday. Maverick appears to have the same red hair as his older sister, Jayde, and looks a lot like Maci's oldest son, Bentley, when he was a baby.
"Hi World," Maci captioned a photo of the baby. "My name is Maverick, and I'm the cutest little guy in the world! Nice to finally meet you!"
She later posted a photo of Maverick wearing University of Tennessee gear, alongside Jayde and Bentley.
Before Tuesday, only a few photos of Maverick had been posted publicly, but his face had been obscured in all of them, causing 'Teen Mom' fans to speculate that the baby may have something wrong with him. (Maci claims she did not know she was pregnant until she was at least five months along, and she drank heavily throughout the pregnancy.)
In an interview last month, Maci stated that the reason she and Taylor had not posted photos of Maverick was because they liked "being spiteful and making people wait."
Baby Maverick will be four months old on September 30. It is not yet known if he will make an appearance on this season of 'Teen Mom OG.'