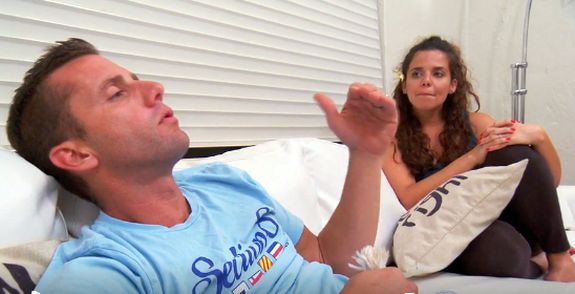 The fourth season of Married at First Sight may be the show's least successful season yet– and that's saying something, considering nearly all the couples from the previous seasons have gotten divorces!
Last week, Heather Seidel made the decision to end her two-week-old marriage to Derek Schwartz (the fastest divorce in the show's history!) and this week, it appears that things will turn sour for another Season 4 couple, Nick Pendergrast and Sonia Granados. In a sneak peek clip of Tuesday's episode, Nick comes unglued and finally admits that he doesn't find his new wife attractive, among other things.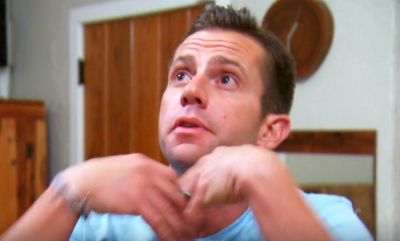 While Sonia is chatting with Nick and urging him to "open up" to her. Nick opens up, alright, but what he says is certainly not what Sonia (or the show's producers) wanted to hear. After walking away from an argument with Sonia, Nick is told by a producer that "every relationship requires work." This comments seems to set Nick off.
"Well, you have to be attracted to the person to have that relationship," he tells the producers, later adding, "I don't want to be attracted to her at this point. I don't even want to try to be attracted to her."
He then admits what many 'Married at First Sight' fans have suspected since Nick and Sonia's wedding day.
"I don't have feelings for her– at all!" he yells to the producer. "I don't like her! I can't open up any more than that! I don't think she's attractive, and I'm not attracted to her, and that's me opening up to the fullest f**king extent."
Sonia, who had suspected that her husband wasn't attracted to her due to him resisting any sort of physical relationship with her, apparently heard Nick's rant and decides to leave. She is seen packing her suitcase.
The full episodes airs Tuesday night on FYI! Watch the full cringe-worthy clip below:
(Photos: FYI)