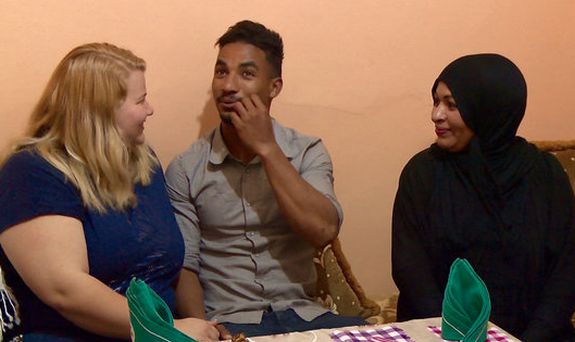 Note from The Ashley: After a brief absence, Holly is back to recap some of our favorite TLC shows, starting with '90 Day Fiancé!'
They say distance makes the heart grow fonder and the couples on the current season of TLC's 90 Day Fiancé are hoping that this cliché is true. This season has had plenty of drama so far, what with age differences, lying to parents, and a man ashamed of his fiancé.
We start this episode out with Azan and Nicole. Azan is a 24-year-old from Morocco, while Nicole is 22 and from Florida. Nicole said she knows Azan really loves her even though he refuses to even hold her hand in public.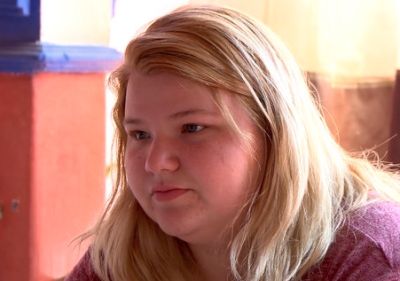 Sure, Nicole. Sure.
Nicole has been in Morocco for five days and will soon meet Azan's family. The "only" problem? Azan seems to be physically repulsed by Nicole, which may make it hard for them to eventually live in wedded bliss.
Meanwhile back in LA, Jorge's family suspects that Jorge's demanding Russian fiancé, Anfisa, is just using him for his money. (Um…what was your first hint, guys? Was it the over $70,000 that Jorge has spent on Anfisa over the course of their short relationship?)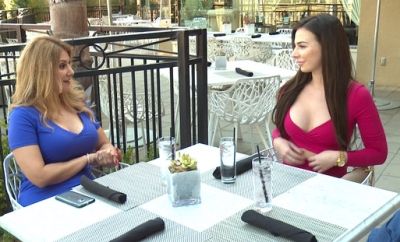 The whole gang goes to lunch so that Anfisa can meet Jorge's sister for the first time. Anfisa says she wants to be a model and Jorge's big sis isn't having it. She basically tells Anfisa that posting slutty pics on the Instagram doesn't exactly qualify you as a "model" in this country.
"I know that you have posted (provocative) pictures on Facebook and as a family we talk and wonder, is she using our brother?" Jorge's sister says.
Anfisa assures her that she really does love Jorge…and his wallet.
In Florida, Chantel still hasn't told her parents that Pedro is here on a fiancé visa. They still think he is here on a student visa.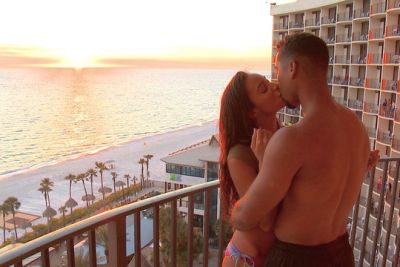 The stress of lying to everyone is getting to Chantel, so she and Pedro jet off to Panama City for a vacation.
"I've never felt this way in my life and I wish my family could see that," Chantel says.
Uh…then maybe you should tell them that you're actually engaged to this dude? Just sayin'…
"I'm not ready for them to know that I'm engaged because I really want them to like Pedro first," she says.
That, of course, makes no sense at all. This is '90 Day Fiancé,' though, so that's basically just par for the course.
Finally, we check in with our final couple, Matt and Alla.  Matt's friends and family are not convinced his Ukrainian bride-to-be is right for him either. They have concerns about the couple's 13-year age difference, among other things.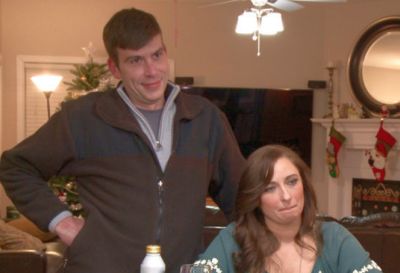 Matt's friend, Patrick, doesn't play. He walks right up to Alla and says, "So you must be Matt's next wife?"
Awwww…kward…. (Patrick's girlfriend did shoot him a well-deserved death stare for making that comment, though.)
Matt is still not home from work so Alla is left alone to entertain Matt's friends. It's very awkward. Matt finally arrives home and it's still awkward. Patrick is really possessive of his friend Matt…to a point where it's rather questionable and creepy.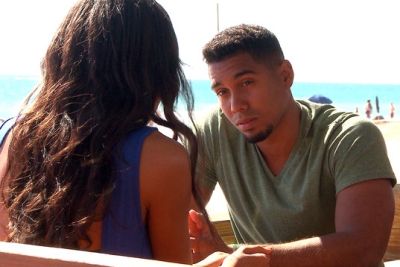 In Florida, Chantel and Pedro are going out to "da club." Unfortunately, Pedro isn't ready to pop bottles, but Chantel is, so this causes problems for the couple. Chantel feels that Pedro is being a stick-in-the-mud, so naturally she decides that the best way to remedy the situation is to go dance with other dudes she finds in 'da club.' Pedro is not amused.
Meanwhile, in Los Angeles, Jorge is trying to explain to Anfisa why his family is so concerned about their relationship. He tells her they think she is a "mail order bride," but she's not bothered by the assumption. In fact, she sees nothing wrong with the practice.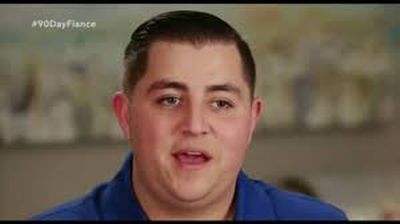 Jorge, though, is convinced that he's found true love with Anfisa.
"This is real," he says. (He must be drinking the same denial-flavored Kool-Aid as Nicole is!)
Back in Morocco, Nicole is finally about to meet Azan's family. The family seems happy to meet Nicole, but none of them speak English so Azan must translate.
Azan's mother says in Arabic, "You're welcome to us and you look pretty."
His mother tells us that she doesn't mind that her son is dating a random American chick.
"When I first learned that Azan has a relationship with a girl from the US, and he told me about her, I like her only from what he says about her," Azan's mother says. "Now that I meet her, I like her more."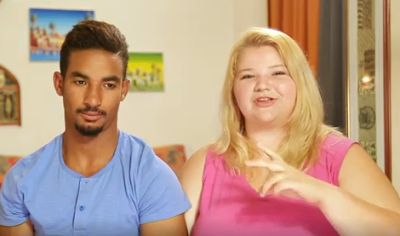 Aww.
Nicole can't believe her luck that she's engaged to such a hottie. Azan meanwhile acts like he can barely stand her. Azan's mother seems to like Nicole more than Azan does.
Azan decides it's time to lay down some rules that will ensure that Nicole stays as far away from him as possible. He tells her that they can't kiss until after they're married, due to his country's customs. How convenient for you, Azan.
Next week, we learn that Nicole hasn't been faithful to her fiance. We will soon learn if Azan will forgive her, or finally bolt from this mess like it looks like he's wanted to do all along!
To read our other reality TV recaps, click here!
(Photos: TLC)