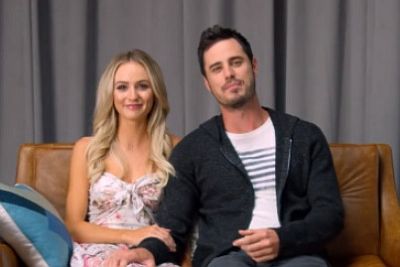 Ben Higgins and Lauren Bushnell appeared in a new promo clip for their upcoming reality show to prove to viewers that they're not boring, but all they proved is that they're incredibly awkward on camera.
In the cringeworthy new clip, Lauren and Ben, who met and got engaged on the most-recent season of The Bachelor, talk about all the "exciting things" that they do as a couple…and then it just gets weird.
After promising fans that Ben & Lauren: Happily Ever After? will show the couple going to brunch, going to home supply stores and other riveting activities, the not-so-funny pair try to get comical. Unfortunately for Ben and Lauren, though, their dialogue comes off wooden and awkward and is downright hard to watch.
Watch the promo clip below: