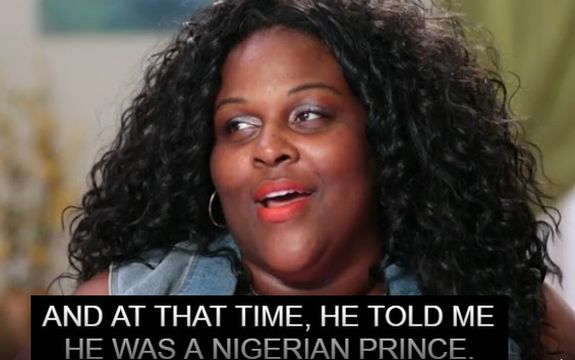 It's once again time to catch up with the couples who have found true love (or lust) across the world, on TLC's 90 Day Fiancé.
The episode starts by checking in with Anfisa and Jorge. Anfisa is still using Jorge for his mega bucks and he's still trying to buy her love. Anfisa is mad because her sugar daddy is having a difficult time getting them an apartment. She has no idea that Jorge is about to drop a bomb on her. (Not literally, of course…although that wouldn't be the worst thing, since Anfisa is pretty damn awful.)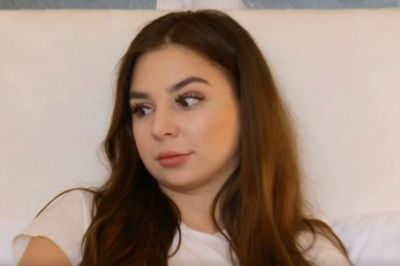 Jorge tells her that he can't pass a background check required for an apartment because he has a felony on his record. Anfisa didn't know this. We also find out that Jorge's "mega bucks" are made via the wacky tobaccy. Jorge reveals that he works in the medical marijuana field, and tells his fiancé that when he started his job "it wasn't really legal."
We find out that Jorge was charged with a felony for cultivating marijuana. Anfisa is not pleased when she learns that she's chosen a sugar daddy with a record.
"We've been dating for a year and you never told me you're a criminal," she said.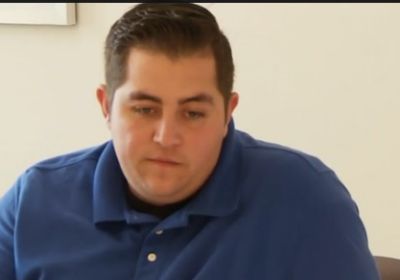 He said he didn't tell her because he didn't think she would ever find out. Quick, Jorge, buy Anfisa a really expensive handbag. That will help "soften the blow" and make Anfisa forget all about this little felony fiasco!
Next, it's time to check in with a new couple: Narkyia and her catfisher-turned-fiancé Lowo! They are busy planning their wedding despite their rocky start. Narkyia met her man Lowo via a social media group for "plus size women."  At that time, Lowo told Narkyia that he was a Nigerian prince living in Alabama. As you do.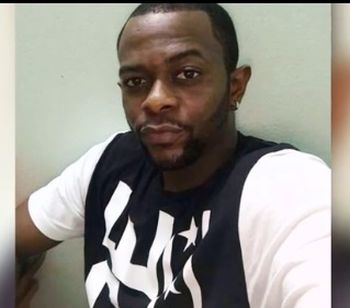 Incredibly, Narkyia believed this lie and was probably already buying some crowns to wear when she became the princess of Nigeria. She was disappointed when Lowo admitted that he is not a prince; instead, he's just a lowly peasant.
While Lowo's "I'm a prince" lie is bad, that's unfortunately not the only fib he told Narkyia. At first, Lowo said that he was a single father and that his son's mother had passed away. However… Lowo's baby mama is still alive. And Lowo was not in Alabama. He was in Vietnam studying business.
For some reason, Narkyia was able to look past Lowo's "fibs," forgiving him for pretending to be a prince, lying about his location and even for killing off his baby-mama. She even went to Vietnam to go meet her fake prince, and the couple got engaged.
"My biggest fear is that Lowo is not the person he says he is and he's still catfishing me in a way," she says.
Um….ya think?!!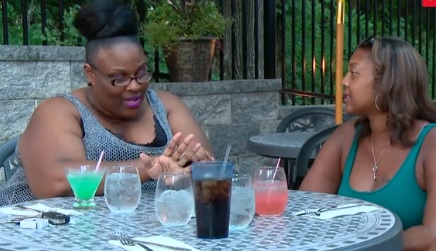 Narkyia's friends are trying to figure out what the hell is wrong with her for trusting this liar. She decides to take them out for some burgers and wings and break the news that she's marrying her catfisher. Narkyia's friends react exactly like we do; the looks on their faces are priceless.
"We don't know who this guy is. He could want money. He could want his green card. You hear about people scamming people all the time from Nigeria," her friend says.
Her friend asks Narkyia if she's sure that Lowo isn't already married. That's when Narkyia drops yet another fun fact about her fiancé on her pals.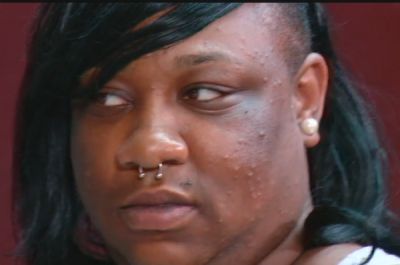 "Well, his family is polygamists," she says. "His father has four wives."
Narkyia assures her friends that Lowo isn't following in dear old dad's footsteps and doesn't have any other wives. Sure.
(Look on the bright side Narkyia—if it does turn out that Lowo has other wives, you guys are on the right TV network to capitalize on that! Picture it: Sister Wives: Nigerian Style!)
Meanwhile, there are 76 days until the wedding and Jorge still can't find a home for him and his bride-to-be, Anfisa. Jorge decides he will make things better by taking her to a donut shop.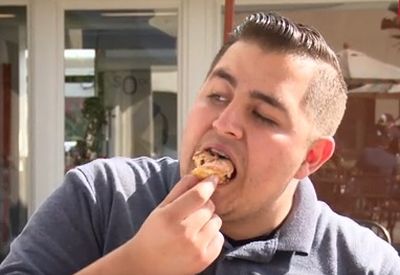 "Sometimes Anfisa acts like a four-year-old, maybe I can distract her with something sweet," he says.
WOW.
Unfortunately, the "sorry-I'm-a-felon" donut doesn't do the trick. Anfisa is still unhappy. Jorge finally finds an apartment that will rent to an ex-con. Of course, Anfisa is not pleased. She says her Russian apartment was bigger and nicer than the place Jorge has found for them. Jorge asks Anfisa if she plans to cook and clean and she says no. She does try to boil water, however, and it's an epic fail.
"I think most of the time we will go out to eat," she says.
Get your wallet out Jorge!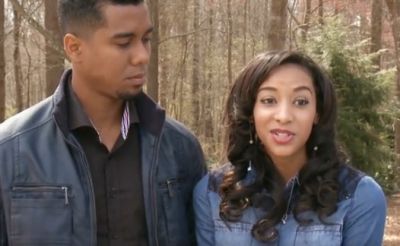 It's time to check in with our other couples. Chantel is still lying to her family about her fiancé Pedro. All of this deception is weighing on Chantel so she goes to talk to a family friend/pastor about the situation. (By the way, why haven't Chantel's parents ever questioned why their daughter is being followed around by a camera crew working for the show '90 Day Fiance?' Just sayin'…)
The pastor encourages Chantel to be truthful with her family about why Pedro is really here.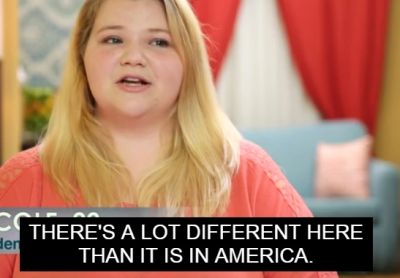 Meanwhile in Morocco, Azan is still embarrassed of his fiancé Nicole. They are once again fighting over the fact that Azan has told Nicole that he can't touch her because "they can't show affection in public," according to his customs. Azan says Nicole talks too much and doesn't respect his culture. It's the same old song and dance every day with these two.
Azan tells Nicole her feelings don't matter and she shoves him. Azan says he doesn't know now if he can marry her because she doesn't respect his culture. Well…that and he obviously despises her….
Back in North Carolina, Matt is still being a creep. Alla is getting ready to go out and Matt is jealous and angry that his fiancé hasn't chosen to wear a potato sack to 'da club.'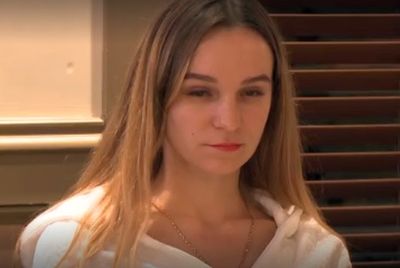 "Alla is looking good tonight," he says. "I'm sure she's gonna get some attention, which is what she wanted. So, she's done a good job making sure people notice her."
Alla goes out for drinks with a friend and tries to convince everyone that she's not like Matt's numerous ex-wives. She really does love him, she claims, and honestly, it's believable. Why else would she stick around with that creep?
Next time, we find out if Lowo is catfishing Narkyia. Anfisa tries on a $45,000 wedding dress, Nicole and Azan are still fighting over cultural differences, and Chantel's family isn't supportive of her relationship.
To read our previous recap of '90 Day Fiance,' click here!
(Photos: TLC)