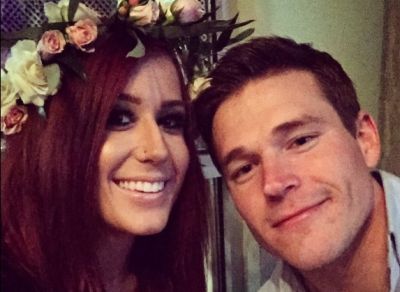 Teen Mom 2 star Chelsea Houska is officially a married woman! The reality star tied the knot yesterday with Cole DeBoer in an intimate ceremony in South Dakota.
While fans have long known that Chelsea and Cole were planning to get hitched on October 1, many were surprised to learn that yesterday's wedding was not the big event that they had seen Chelsea and Cole planning for on 'Teen Mom 2.'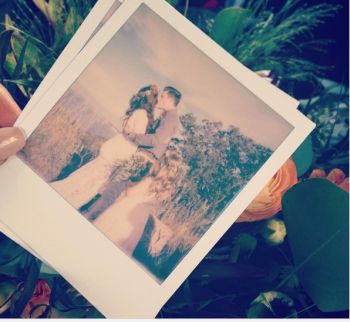 In a series of social media posts, Chelsea explained that their larger wedding was postponed until after the baby the couple is expecting is born.
"Next year, once our sweet baby can be part of it we will have our big wedding ceremony/reception and that whole shebang," Chelsea told MTV News.
The Ashley was able to snag some wedding details and photos from various places. Here's everything we know so far about Chelsea and Cole's big day!
Location: The wedding was held at a cabin belonging to Chelsea's father, Randy Houska. The cabin is located near Lewis & Clark Lake in eastern South Dakota.
Guests: Only Chelsea and Cole's immediate families were invited to the wedding yesterday. None of Chelsea's 'Teen Mom 2' co-stars were in attendance, but Chelsea has stated that Kail Lowry will be attending the festivities next year. (From what The Ashley hears, Jenelle Evans will be probably not be invited to Chelsea's 2017 wedding!)
Photos: Guests were banned from posting any photos of the wedding. The bride and groom asked their family not to put up photos. There are several reasons that Chelsea and Cole could have made this request; however, it is likely due to their desire to keep things private and/or because of Chelsea's 'Teen Mom 2' contract.
Cole and Chelsea posted one photo of their wedding to their Instagram accounts on Saturday. In the pic, Chelsea and Cole are shown kissing in the distance, while "mini maid of honor" Aubree stands nearby. They captioned the photo "Mr. & Mrs. DeBoer."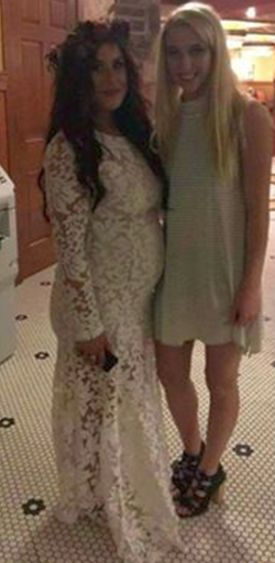 Dress: One wedding guest disobeyed the photo ban and posted a pic of herself with Chelsea. The picture shows off Chelsea's unique wedding look. She wore a long-sleeved lace gown that showed off her baby bump, as well as a floral wreath on her head.
Honeymoon: Chelsea has stated that she and Cole are not going on a honeymoon right now. Instead, they will take a trip after their 2017 wedding.
Next wedding: Chelsea is due to give birth in February, but it is not known how long she and Cole plan to wait to have their big wedding and reception. (The Ashley is investigating.) However, Chelsea has already confirmed that, like yesterday's ceremony, the 2017 wedding will not be filmed for 'Teen Mom 2.'
Other details: Chelsea has already made the marriage "Facebook official" by changing her last name on the social media site to "DeBoer."
Note from The Ashley: The Facebook post that was originally posted with this article has been removed, as The Ashley was informed that it was fake. Chelsea did not write the post and Cole does not have a Facebook.
(Photos: Instagram, Facebook)